As we've mentioned before, Access works closely with the timeshare and resorts industry. For many years, we've partnered with some of the largest loyalty programs in the industry to add value to ownership packages.
Much of our success, and the success of modern timeshare loyalty programs in general, is due to the vision of Clayton G. Gring Sr. He had an obvious impact as one of the founders of what eventually became Wyndham Vacation Ownership, but maybe an even larger impact by creating new concepts in timeshare loyalty and owner acquisition programs.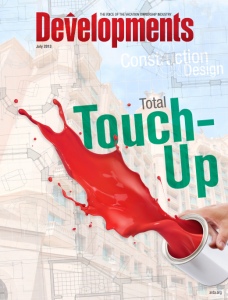 From the Jul 2013 edition of Developments, one of the most widely-read publications in the vacation ownership industry:
In 1991, Clay pioneered a new concept with a program called Leisure Plan, now known as Wyndham Perks in partnership with Access Development. Now popular within the industry, the concept offered added value benefits to Fairshare Plus members by providing travel, dining and other low cost leisure opportunities that can be utilized at any time. Membership was provided free as a "purchase incentive" to buyers and had an annual renewable fee that soon yielded millions in annual revenue.
The article goes on to outline other important contributions he's had in the industry. He pioneered the move from fixed-week programs to points-based, as well as the purpose-built condo lock-off concept.
Access is proud to have been a partner in some of those initial plans. Over 20 years later, we're still helping the biggest names in the industry acquire, retain, and maximize revenue from their customers, while helping those customers save millions through our discount programs. Much of that success began because of the vision of Clay Gring.
Now 81, Mr. Gring still has an active role in the industry, putting his 40+ years of experience to good use. Here at Access we're proud to have helped Mr. Gring in positively impacting the vacation ownership industry. Here's to many more great years!