Ah, youth fundraising…one of my favorite subjects. Why am I so keen on it? Because I love the idea of grass-roots involvement among America's "everyday people."
Every day, parents, grandparents, aunts, uncles, coaches, troop leaders, pastors – by the hundreds of thousands nationwide – are all looking for ways to help "Suzie" or "Johnny" raise just a little extra cash for something they believe in. It's one of the great examples of how a market economy co-exists in harmony with community values. (Economics nerd in college, I admit it.)
As a company that offers fundraising products through one of our subsidiaries (TriQuest Fundraising), we at Access get requests from just about every kind of group you can imagine. More often than not, they're the groups you'd expect, looking for little league and high school football fundraisers, baseball fundraisers, soccer fundraisers, church fundraisers – all the usual suspects.
Even atypical groups have a need for raising money. For example, once we received a fundraising request from an organization of "smart people." (I'm not sure on whose authority they earned the moniker of "smart people," or if they were so smart why they needed money in the first place…but I digress.)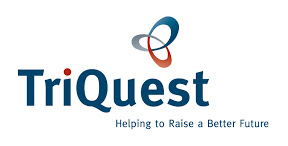 Regardless of who you are or what you're looking to achieve, there's a good chance we have a solution to help you raise money for it. Most people know us for our discount card fundraisers, like the Champions Card (youth sports) or Values Card (church and other youth organizations). They're very popular due to the quantity and quality of restaurants and retailers that participate in the program. Yet we've also begun to offer fundraisers with cookie dough, customized school and team gear, popcorn, and – coming soon – an online fundraising system that I think groups are going to love.
It's a very exciting time to be in the fundraising business, and I can't think of another pursuit more worthwhile – helping kids reach their dreams. If you or someone you know has such a dream in his/her sights, let us know. We'd love to help.
Even if we aren't officially one of the "smart people."