This post was written by Emily Hayes, Access' Senior Director of Educator Access. Emily, and Access, works with education associations in 40 states, helping nearly two million educators save money and stay engaged with their associations. Emily can be contacted via email.)
As the Access ambassador to all education associations, I spend a lot of time collaborating with them on the needs of America's teachers. I feel I've succeeded if I can help both our clients and our members stretch their budgets a little further.
I recently asked our education associations to share how membership has grown due to use of the Access program. The answers I received are inspiring. They not only reported membership and retention increases, but also raved about the other ways we've helped their business.
Laverne Copeland of the Missouri National Education Association has long been a client, and friend, of mine. She's an amazing advocate for Access who really understands the needs of the educators she serves. She writes, "these discounts give our local association membership recruiters an easy-to-explain, non-confidential, soft-sell benefit to start a conversation. Our local recruiters have more confidence in approaching non-members and discussing the popular benefits our members receive."
Richard Chilcote of the Idaho Education Association is very dedicated to keeping Idaho's teachers informed. He jumps on every opportunity to spread the word about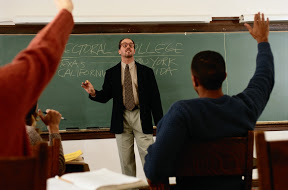 Access savings and other program benefits. Richard writes, "testimonial comments from our members rank this program as one of the best member benefits they receive. Plus, on occasion a member will lose the card and request another so they can continue to enjoy the savings. What better testimonial to the value of the program."
Carol L. Cremer, and really the entire Utah Education Association staff, are close to my heart. As one of our first clients and the closest geographically, UEA has always been willing to experiment with us on innovative products and campaigns. Carol writes, "through the many years of collaboration, Access has provided invaluable creative support in the design and creation of numerous membership pieces. They have proven to be an effective component of our communication plan. For a relatively small state, Access' assistance has proved invaluable, saving the organization time, money and resources."
These associations work so hard to provide meaningful working wages, opportunities for development and needed support (during a time when education needs it more than ever). It's a pleasure to work with them, and so fulfilling to hear when we've helped them reach their noble goals.