GAP, the nation's largest clothing retailer, has joined the Access discount network. Access members will enjoy 20% off their purchase at any of GAP's 1,132 retail stores throughout North America. This exclusive offer is only available on the Access network.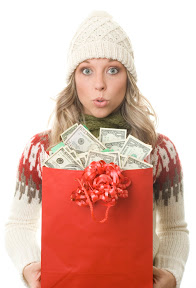 The addition of GAP highlights a concerted effort by Access to add even more top-tier merchants to our shopping category. The result has been more Access members logging on to find deals at trendy retailers on our network such as New York & Company, LOFT, Christopher and Banks, Jones New York and Torrid. We've also seen a surge in popularity for our discounts at department stores like Kohl's, Macy's, Target and K-Mart.
Thanks to this growth of popular national brands and the value they bring to our shopping category, our members are more engaged than ever before. Last month, for the first time since we started tracking online usage, the shopping category became the most frequently viewed category, beating by a slim margin our highly popular dining category.
With the holiday shopping season rapidly approaching, savvy shoppers know they'll find great deals on the Access network, as no one offers more popular merchants with both online and in-store discounts. It's a rare occurrence when something takes over our dining category, so there must be some stellar deals, and stellar merchants, out there.