Access' addition of an exclusive offer from mega retailer GAP highlights our ever-expanding number of popular merchants now offering compelling deals on our discount network.So why can Access get exclusive, better-than-average offers from major retailers like GAP, Kohl's and T-Mobile?
Because Access users are typically better educated and more affluent than the general population, many retailers are finding it smart business to appeal to this coveted market segment by offering Access deeper discounts than what's available to the general public.With all Access discounts restricted behind a password protected website, merchants can limit their exposure, yet also target their offers to a consumer group that fits their preferred customer profile.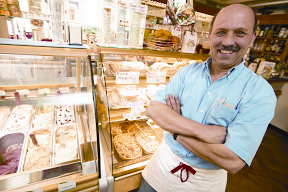 In addition to the benefits for merchants, the collective buying power of over 20 million Access consumers translates into real value for individual users. Unlike other so-called "loyalty" programs, members are not limited to just online merchants, or a smattering of "national" brands with stores in selected markets. Because 80% of all purchases occur within a 20 mile radius of our home, Access serves up discounts where people live.
In fact, Access serves 97% of the American population, with discounts at over 260,000 physical storefronts, offering compelling discounts on millions of popular products and services.
In other words, not only is our discount network the largest of its kind, but no one can approach the amount of local savings we can offer.
The result is a screaming deal for merchants like GAP (who sees increased sales) and individual users (who enjoy saving money). It's also a great deal for organizations, because members are far more likely to remain loyal to an organization that offers real value with their membership. It's a win-win-win for everyone.
Stephen Covey would be so pleased.