Here's a rhetorical question: If it were possible, would your brand "Like" every one of your customers?
After all, there's likely a few of them that have "Liked" you. In other words, they've publicly declared their loyalty. They think you're awesome!
Publicly, out loud, you'll say yes, of course we'd "Like" our customers.
But then branding gets involved. And the company style guide dictates that this imaginary Facebook page can't possibly be blasted with thousands of "Brand X 'Likes' John Doe" posts.
"We don't look exclusive."
"It cheapens the brand."
"We cant clutter our social feed with every little thing a customer says."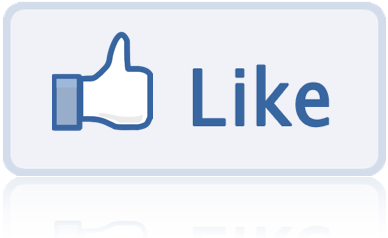 I'll keep saying it until I go hoarse: Stop branding, start bonding.
If you're publicly declaring your company to be crazy about customer service, then why wouldn't you be a fan of your customers, and why wouldn't you want them to clutter your stream with their hopes, dreams, thoughts and worries?
In a similar vein, I've never understood why some companies won't follow their customers on Twitter. Talk about an opportunity! Here's a chance to get involved in the daily lives of customers in an authentic manner. They're posting their lives out there, just inviting your brand to join in their conversations by answering questions, thanking them, putting out fires, even saying congrats when they accomplish something.
Yet most brands follow Ashton Kutcher and media personalities instead of their own customers. At a time when it's imperative to fight tooth and nail to maintain existing customer relationships, companies are shrugging off the simplest of gestures for the sake of having more "exclusive" Twitter presence.
Sure, having 14,000 followers and only following 14 makes your brand look socially prestigious, but it's does nothing to build bonds. In fact, to socially savvy customers, it's insulting.
The consumer in me is a huge fan of Dish Network (who are doing what they can to appease what is currently an angry crowd), GoDaddy, Rubios and other companies that are actively following and listening to their customers. The dialog is two-way, and they respond when needed. They probably don't read every Tweet from the people they follow or respond to every little Facebook comment, but they're in the arena and have proven their interest. They've made a simple, public commitment to their customers - and the customers will likely do the same in return if they haven't already.
We pride ourselves on helping companies connect to their customers here at Access. We say, sell out for your customers, have a ridiculous, who-cares-what-the-world-says relationship with them. Even if you can't have a full-on loyalty program, it doesn't mean you can't build loyalty in the simplest of ways.