This post, the second in a series, is brought to you by Access intern Ashley, who is still a bit scared of having her full name available for Google searching, but isn't afraid to express her undying devotion to her favorite brands. Today, she talks about Carmike Cinemas and admits to being one of the few people who went to see "She's the Man."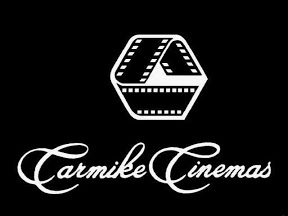 A typical movie connoisseur would probably cringe at my taste in film, but my romantic comedies and chick flicks bring me comfort. The Holiday, He's Just Not That into You, She's the Man…these are the cotton candy of the silver screen and, honestly, I'm addicted to the puffy, sweet goodness of each one. With the Access discount program, I can save more and "indulge" on these guilty pleasures.
Go to the movies long enough and you'll develop a taste for certain cinema chains. I happen to be a big fan of Carmike theaters. Carmike helps create magic by offering incredible entertainment through its motion-picture-friendly facilities, conducive to the movie watching experience. It provides a place to be taken out of our own reality and put into another, where the boundaries of our universe become limitless, and the unexciting fades into the background.
With its Super Stimulus Tuesdays and Summer Kid's Series for a $1, Carmike clearly believes in providing special promotions that make the movie-going experience more enjoyable and affordable.
We at Access are lucky to have Carmike Cinemas as a Merchant partner, passing on discounts to movie lovers everywhere. As the famous song from the movie Annie says, "Let's go to the movies."