Electronic retailers have become heavily invested in customer loyalty after years of simply trying to maximize the individual, one-off sale. It's reflective of the lean economic times and the ongoing battle for the consumer dollar. Access has been in the trenches with a lot of retailers to help them build lasting customer relationships, and we're proud to present some of our ideas on the topic to the electronic retailer community next month.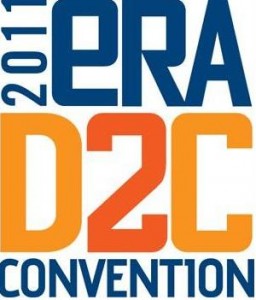 Our President, Casey Kleinman, will be speaking at the ERA (Electronic Retailers Association) D2C Convention on September 13th about building customer loyalty through traditional, eCommerce and mCommerce channels. Casey will be joined by Firethorn Mobile's Chip Fishburne to discuss the opportunities companies have to reach and maintain customers thanks to the rise of the mobile medium.
From the ERA D2C site:
Creating Customer Bliss from E-commerce, M-commerce and Loyalty Efforts
How do electronic marketers keep their brand tied to customers as they move from the web to mobile devices? How can they make that relationship profitable? It's being done every day in a way that customers are welcoming, and you don't have to be a mobile app developer or marketing expert to do the same for your brand. This session will focus on innovative mobile solutions designed to build profitability and engagement between your brand and customers. Mobile loyalty experts will walk you through the trends in converting transactions into ongoing mobile engagement.
Our presentation was selected by a vote of ERA members along with several other educational topics, so we're thrilled to be chosen. If you're planning on attending the expo, please stop by on Tuesday, September 13 at 2:00 pm in the Petrus Room.