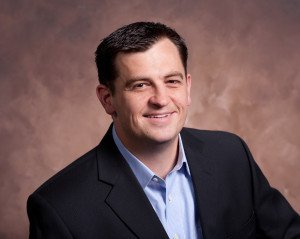 We're firm believers in the idea that a company is only as good as the people it employs. Access' success is the result of highly-qualified professionals working together and bringing unique personality characteristics to the office. On occasion, we'll highlight some of the people behind the scenes that make our company what it is. Because he's a little shy, we had to coerce Travis Isaacson into enlightening us with some of his expertise.
Something that makes Access unique is our culture of "intrapreneuring," or the idea that our employees can create and run with unique ideas or product innovations. Anyone in the organization can take the helm of a project or even create one from scratch. It's how our director of organizational development became our in-house mobile guru.
Travis Isaacson wears many hats here at Access. He is the Senior Director of Mobile, the head of Organizational Development, and is currently spearheading another top secret initiative. His primary role is to promote personal and professional growth among employees as well as implement programs that make Access a more effective, successful workplace. His efforts play a key role in why Access has received multiple awards as one of the best places to work in Utah.
One project Travis has worked on and is very passionate about is the mobile effort. Over 78% of consumers say they want mobile coupons, which means it's no secret that the mobile platform is and will be an important medium for businesses and consumers alike. Travis says, "It came as no surprise to us when we saw that our mobile users are more engaged than our web users. Consumers have already made the leap to 'Go Mobile'. Now, they're just waiting for the rest of the world to catch up. Every company must have a mobile strategy if they hope to stay relevant."
Travis practices what he preaches and stepped to the forefront in 2010 when Access sought to develop a world class mobile coupon app. With the help of his mobile pioneering, Access now offers America's largest private mobile coupon network, which currently sits at over 100,000 "show your phone" deals.
After a little more cajoling and harassment, Travis caved in and gave us some information to pass along that you may find interesting.
Here's a peek into the process he uses when building "sustaining innovation" programs or products:
Define and quantify the goal – What is the product/program supposed to do? How will it help Access clients build customer relationships? How will it help members save money?
Benchmark, then improve – What are the industry best practices? What's being done right? What's being missed?
Customize the solution for Access – What elements should be shaved off, tweaked, or added to the product/program to meet our stakeholders' specific needs?
Why are Travis and Access such an excellent fit? The above, Travis-approved, process has helped Access develop many of the programs, merchant relationships, and discounts we have in place today. Travis also loves the fact that we provide more local content in the marketplace compared with other discount programs and loyalty companies. In fact, he can often be seen enjoying Access savings at the popular Salt Lake City restaurant Thai Siam, where the lunch combos taste insanely good and have just the right portions.
Want to learn more about Travis? Follow him on Twitter at @travisaacson or connect with him on LinkedIn.