After a break, and several new products, we're continuing to list out some of the various services Access provides for clients. The goal is to show that we're not just coupons and rewards - we're a full service engagement firm that serves millions of members through thousands of groups, in any way we can. To see previous installments, check out 1-10 and 11-20.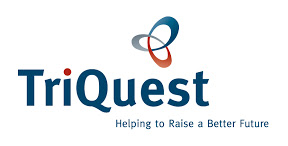 21. Youth Fundraising - Not many are aware one of the largest youth/school fundraising companies in the nation falls under the same umbrella as Access. TriQuest Fundraising works with hundreds of schools, sports teams, youth groups, associations and more throughout the US. Its new mobile coupon fundraisers are catching on quickly, as a consumer-friendly alternative to the thick coupon books of yesterday.
22. Mobile engagement - Speaking of mobile coupons, they're proving to be an effective tool for clients to capture attention through their members' mobile devices. This is critical for banks and merchants, as each will be looking to have a hand in the upcoming mobile payments craze.
23. "Tour No Buy" incentives - In the timeshare industry, not every customer who sits through a tour or presentation is going to buy. Our discount programs offer a simple, high-value incentive that timeshare professionals can offer before a customer leaves. The revenue helps recoup marketing dollars, and the membership opens a door to ongoing communication between the resort and the prospect.
24. Exclusive educator discounts - Access serves dozens of education associations across the nation, which translates into savings for hundreds of thousands of teachers and administrators. Realizing that these groups do tough work in an important job, we work closely with many of our merchants to provide discounts exclusively to educators.
25. Cash back rewards - Our card-linked offers program gives consumers automatic rebates in any loyalty currency (points, miles, etc), but our unique system is also able to transfer cash directly from a merchant's account into the consumer's account. Our system was among the first registered-card based systems in the world, debuting in 2007.
26. Customer case studies – Sometimes a company can sell its services all they want, but a potential customer may never buy in until they hear from their peers. We create case studies for clients that help them communicate the value of Access programs by showing how current customers have benefited.
27. Promotional materials - We don't expect our clients to be the loyalty program experts, so we help promote their member benefits through custom brochures, posters, fliers, mailers, web banners and anything else that helps communicate the value of the Access program (and therefore, the client.)
28. Statistics reports – Data plays a big role in our efforts to maximize the client benefit from our programs. Which merchants are most popular? Which emails were opened? Do What types of offers do consumers prefer to redeem on their mobile devices? We provide statistics to work with the client to make sure their customers are getting the deals they want, the way they want them, when they want them.
29. Savings directories - Some of our client groups prefer the classic, mostly-offline approach to discount programs. For these groups we offer booklets full of our deals, grouped by categories and/or locations.
30. Facebook content posting - Access works with thousands of small businesses, and we know how taxed for time small business owners are. Social media marketing isn't a high priority when you're stirring sauce, trying to meet payroll, and hiring a new server. That's why we create Facebook content for some of our merchants, using simple, engaging messages to educate and engage social communities.