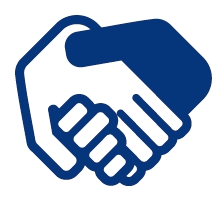 Our colleagues over at Maritz Loyalty Marketing recently unveiled the results their second annual Loyalty Report. The report stems from surveys of 6,000 consumers, with program-level feedback on over 30 national programs across six industry sectors, including Retail Loyalty, Grocery Loyalty, Credit Card Loyalty, Co-Brand Loyalty, Travel, and Hospitality."
Based on their findings, the future is bright for customer loyalty programs. The report notes that the average consumer is a member of 7.4 loyalty programs, but is only active in less than two-thirds of them. 71% are interested in adding more loyalty program memberships, but more than half of the respondents admitted halting participation in at least one program in the past year.
What does it mean? It's yet another piece of information that confirms what many have suspected for years: people love to be rewarded by effective loyalty programs, and will ignore those whose benefits are insignificant or not unique. In fact, the report states that 66% said irrelevant member benefits discouraged them from enrolling in programs.
The report also continues to confirm something we've known for a while: consumers love points and miles programs. More than half said they would change where or when they shopped to maximize points earned, and 46% would alter the brands they purchase for more points. Over half said "slow accumulation" was a factor in their decision to not join a program.
In other words, they love points and they want to earn them quickly. These points illustrate what we're helping clients do with PowerDeals - combine the excitement of frequently redeeming points with the thrill of getting relevant, tangible value.
There's also a section of the report dedicated to communications, which are critical to the overall success of a loyalty program. This may be where some of the greatest opportunities arise, as 94% said they were interested in receiving communications from their programs, yet only 53% reported being sent relevant communications.
The bottom line? People crave being rewarded and recognized, but their loyalty is fickle. They demand programs that provide relevant value that's easy to achieve, otherwise they'll walk away from the providing brand.
Go check out the report for yourselves. Our appreciation goes out to Maritz for sharing this information with the industry.