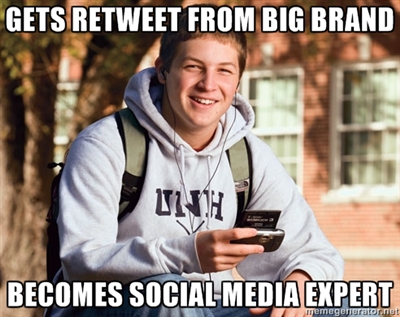 Social media is tough. There's no way around it.
It takes a lot of time if you're wanting to do it right, it's hard to measure, and like anything online, there's a good chance that CRAZY, ANGRY STRANGERS WILL SAY AWFUL THINGS IN ALL CAPS in response.
But: a well-crafted, thoughtful, useful social media presence can build your brand like no other tool at your disposal. That's why it's probably worth it to add a social media specialist to your brand marketing efforts.
As we've mentioned before, we work very closely with the resort and timeshare industries on things like member benefits and incentive programs. On Wednesday December 11, Access VP of Corporate Sales Dave Cook will share his social media expertise with the ARDA International Foundation on "Social Media: Digging Deeper."
The topic at hand is how social media is easing into a commonly accepted tactic that deserves to be treated like any other marketing discipline - which means hiring qualified professionals who know how to speak the language.
Here are some of the topics Dave will cover:
Hiring in-house vs an agency
What to look for in a social media pro
What that expert should be doing every day
How to measure their success
If you own/work for a resort, hotel or even a timeshare property, we recommend joining Dave on Wednesday at 2:30pm EDT. You can sign up here or click the button below: