The news and trends affecting consumer engagement that caught our eye this week.
In this week's customer engagement recap: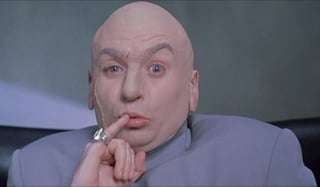 That's Billion with a B! Juniper, never one to shy away from bold predictions (three billion mobile coupons by 2019, for one), jumps out there again the idea that loyalty programs - and their cards - will fit snugly into mobile wallets. As The Wise Marketer points out, this is a HUGE opportunity for loyalty programs that want to promote usage and interaction. Problem is, a lot of programs are content to just sign people up, and that's all.
Oh, and the whole consumers not being all that interested in mobile wallets yet.
Right on cue! Mobile wallets are waking up to the idea that the only way people are going to come aboard is to provide something more than just another way to pay. It's still easier to pull out a credit card and swipe it. Want to change habits? Enrich the experience and find some sort of reward to incentivize the habit. Loyalty programs, mobile coupons, beacon notifications, are all part of a bigger ecosystem that's slowly being built. BP and Visa teaming up is a clear sign of a good direction.
A quick glace over at our "Trending Posts" widget on the sidebar shows that our stats collections are hugely popular. Last year we started breaking some of them out by year, with a great response. Here's 2016's loyalty stats collection, with more collections to come.
Sure. Why not? Put it over by the arugula-infused complimentary water and beard creamery.
It's ironic that Brian Kelly probably does more for travel loyalty program engagement than the programs themselves have been able to do.