Guest Author
How to Improve Customer Retention Through Social Media
Once you have sold a product or service to a client the hard part is done. You have already converted a potential customer into an actual customer but how do you ensure that they continue to buy from you? How do you encourage customer loyalty and what part does social media have to play in this?
In this article, we focus on how you can use social media to not just get new customers but also retain them. In fact, if used correctly social media can be an excellent marketing and customer retention tool.
MAKE SURE THEY LIKE OR FOLLOW YOUR PAGES
If your customers like your social media pages, it is an excellent way to share future products, news, discounts, etc. with them. At the point of sale give them the opportunity to like your page on Facebook or follow you on Instagram. If you are a customer facing business, then you can ask them at the point of sale. If you sell products online, then you can send them an email as a follow-up to the sale, asking them to like your pages or leave a review. Once they have liked your page the next step is to engage with them.
KEEP THE CUSTOMER ENGAGED WITH YOUR BRAND
We've all done it. We have all bought a product and then never used that company again for one reason or another. It may be for no particular reason than right place, right time. How can we use social media to keep the customer engaged and ensure that they buy again? Well, first of all, you have to keep them engaged with your brand. If they have bought one product from you, then show them more. We are not saying that every post should be a sales post, but there are ways in which you can get your audience to engage. You can try asking them what they would like to see, what color would they like to see, do they have any ideas or suggestions for improvements and so on.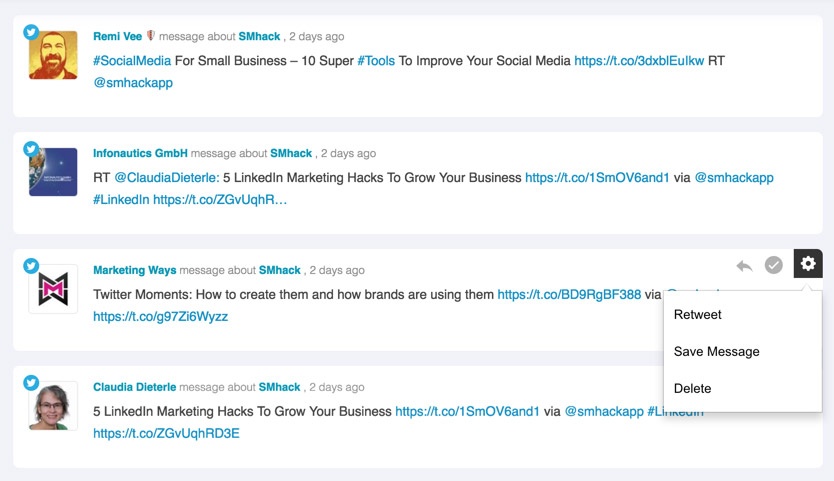 Also make sure that you are sharing content that inspires, interests, educates or entertains them. If they engage with your pages, they are more likely to see future content from you. When you have more than one social profile or page to handle, use a social media engagement software to respond to fans from one place.
LISTEN TO YOUR CUSTOMERS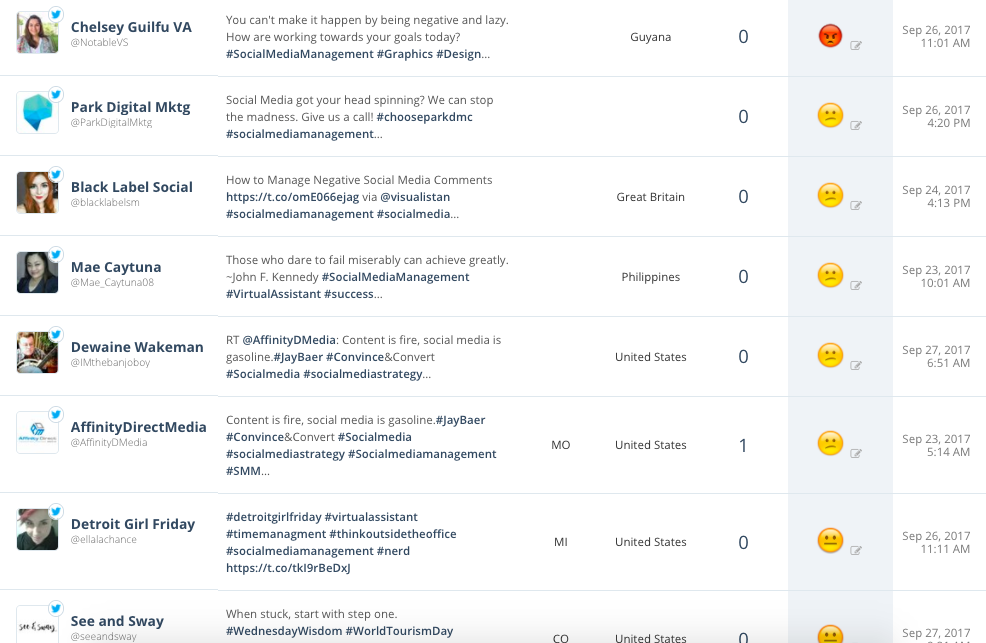 Social listening is an important part of your social media activity. You need to monitor what your customers are talking about online. Which of your products are they talking about and what are they saying? What hashtags are they using? This kind of monitoring is critical as it allows you to discover both the good and bad feedback about your brand and allows you to action on it. There are monitoring softwares that allow you to compile data so that you can use it effectively.
ENCOURAGE REVIEWS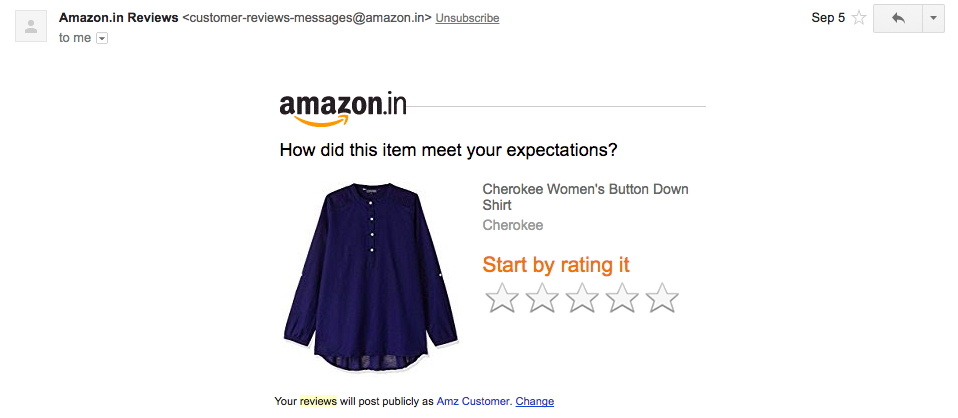 Encouraging reviews is an excellent way to keep customers engaged with your brand. If they have liked your pages and left a review, they have committed to how they feel about your brand and your products. If that was a good review, that commitment is likely to stay with them. If they see other reviews from other customers, then this just reinforces the message. Reviews are fast becoming an important part of online marketing as more and more people use them to make purchasing decisions.
SHARE THEIR IMAGES
Now, this applies mainly to Instagram and the more visual platforms, but often customers will share their images featuring your products. Take makeup brands for example. A lot of their content is user-generated. Hopeful customers post a picture tagging in the brand in the hope that it will be re-posted. Once they get a re-gram or a re-post, they will share it with their friends, and they feel so positive towards the brand and the recognition that they received.
If you make a customer feel valued they are more likely to not only remain a client but also to share their experience with others. Now, of course, you need to make sure the images and the posts are positive and portray your products in a good light so ensure that you only re-post quality images.
IDENTIFY THE INFLUENCERS
Who is talking about your products and what are they saying? Do they have lots of followers and could they be a useful addition to your social media strategy? If someone is posting about your products and they have thousands of followers, it is important to recognize and nurture this. Often companies have people on their PR teams whose job is to discover these influencers and build a relationship. You might send them a selection of products in return for some good coverage. The hope is that they will post pictures of themselves using or wearing the products and endorsing the products while tagging your pages. This will then create interest in a new audience that you wouldn't have reached previously.
CREATE A LOYALTY SCHEME
This will need careful consideration as it may not always be feasible but how can you reward those customers that are loyal to your brand? Now there are a few ways in which you can use social media to promote a loyalty scheme. Once a client buys from you, you can send them a code for a discount off their next purchase. This can be something you promote on your social media pages. You could also offer free shipping to followers on particular days. You could run promotions through your pages that they will only find if they like your page. This is harder to monitor and will need to be a universal offer and not necessarily to existing customers.
CONCLUSION
While you are no doubt always looking for new ways to attract new customers, looking after your existing customers is key. Referral is a much more cost effective and time effective way of attracting new customers so make sure you are looking after your current clients, and they will help you to secure new ones.

Monica is the content and PR birdie at SMhack. She enjoys everything and anything social. When she isn't discussing social, you can find her reading poetry or taking photographs.
Topics: customer loyalty