People love coupons.
It's a crucial part of the Access business philosophy. An entire industry of daily deals is popping up because of it. There's even a popular television show devoted to those who take it to the extreme.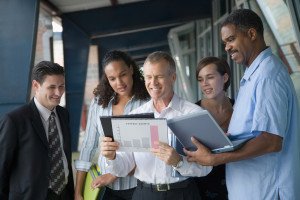 One thing the current coupon craze has taught us all is that the general public will consume deals regardless of the impact to merchants. There's nothing wrong with that; it's not up to the public to police the discounting industry. It's up to the merchant and their deal partner to avoid a disastrous deal.
However, there is an online segment of sites that are doing more harm to the couponing world than possibly anything else: aggregators. You know, the sites that promise thousands of deals, in private forums or email listservs, freely passing out registration codes and sometimes even login credentials.
You may not realize it, but they're killing small merchants and hurting the industry for the rest of us.
They get huge traffic because of merchant offers posted to their page that don't belong to them. In some cases, particularly for online merchants, it's not an issue and somewhat encouraged. Most merchant offers, however, are targeted towards a certain audience and are created for a specific purpose. Discounts are meant to help companies by encouraging loyalty, new customers, brand awareness, profit maximization, product development and so on. When aggregators spread these discounts beyond that limited audience, they are hurting the merchant.
Say someone texts to join a sushi bar's loyalty program. They receive an on-screen coupon for a free roll. They snap a screengrab of that coupon and post it to SuperAwesomeMegaCouponDeals.com or another aggregator. Within hours dozens of users have the same coupon for free sushi, yet the sushi joint has only earned the contact info for one customer. That's a losing proposition.
At best, screen-scraping and aggregation can cause compliance issues at the point of sale. At worst, it causes merchants to shy away from offering any kind of real value in their discount programs, if they continue to discount at all.
The good news for merchants is they don't have to purchase expensive POS barcode scanners or invest in expensive database technology. Here are four low-cost or no-cost practices that can act as aggregator repellent, helping to ensure that only the intended users are able to redeem the deal:
Personalization: generating offers specific to customers, with the customer's name featured prominently on the coupon. This is especially helpful with mobile coupons.
Serialization: offers would include individual codes or phrases that are personalized to safeguard against duplicate uses of discounts
Screen Extension: keeping some information off the primary redemption screen (critical for mobile coupons)
Google Alerts: sounds simple. And it is. Set up Google Alerts (or another, similar alert service) for your redemption codes. You'll get a notice nearly every time a deal is posted, and can act accordingly. We find that many of the aggregation sites will comply when asked to take an offer down.
If you find yourself considering running a coupon or discount, feel free to contact us. One of the benefits of working at Access is a partnership marketing team dedicated to setting up merchant relationships that are kept strictly within our private member groups. We manage a discount network consisting of several hundred thousand merchants and millions of members, so we've learned a thing or two about keeping discounts within their target audience.