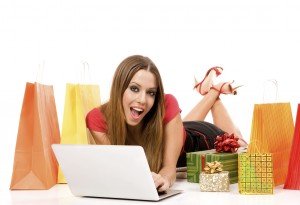 The nation's largest private discount network continues to get bigger and better. We're excited to announce that the Access Instant Savings network has reached more than 300,000 merchant locations. Our network proudly features regional, in-store offers in 100% of the top 366 metropolitan areas, 100% of the top 576 micropolitan areas, and 94% of all American counties. The good news? In total, 99.6% of people live within a ten mile radius of a great Access deal.
While online spending continues to grow, consumers have shown time and time again that local, in-store content is what moves them - 80% of their disposable dollars are spent within 20 miles of home. We've built our network to fit those consumer needs, and our clients are the ones reaping the benefits.
Thanks go out to our team here at Access, our clients and of course, the 300,000+ merchants who help make it all happen.
Access Development's Discount Network Surpasses 300,000 Merchant Locations
The Nation's Largest Private Network of Local, In-Store Discounts Reaches 99.6% of the US Population
Salt Lake City, Utah - October 03, 2012
The nation's largest private discount network continues to grow. Access Development, a supplier of merchant discount content for rewards and loyalty programs, announced today that the Access Instant Savings network has grown past 300,000 merchant locations.
Access Instant Savings is comprised of deals of up to 50% off in nearly every consumer category. The deals are delivered through private-labeled web portals for customers of Access client groups, who use the content for customer acquisition, engagement, retention, fundraising and incremental revenue growth.
"Our loyalty and motivation programs have members in virtually every community in America, so it's critical for our programs to offer relevant value nationwide," says Michele Sarkisian, senior vice president of the Enterprise Solutions Group at Maritz. "Access is a comprehensive merchant-funded deal network that impacts our participants in a tangible, local way. We appreciate working with a company that is committed to delivering value for our loyalty and motivation program members and helping us achieve better results for our clients."
The network features local, in-store deals in 100% of the top 366 metropolitan areas, 100% of the top 576 micropolitans (cities with populations of 10,000 to 49,999) and 94% of all American counties. In total, 99.6% of the US population lives within ten miles of an Access deal.
The Access Instant Savings network emphasizes discounts on everyday purchases, such as food and entertainment. Because of that, the most relevant consumer categories feature the highest merchant totals:
65,000+ restaurants
30,000+ retail shopping locations
30,000+ hotels
19,000+ recreation & entertainment providers
35,000+ automotive service shops
"We have a great partnership with Access, because they understand the needs of both merchants and consumers," says Sonya Wade, SeaWorld Parks & Entertainment manager of business sales. "Access markets us to millions of potential customers while still respecting our brand. We look forward to continuing our partnership with them."
Access previously reached 250,000 merchant locations in late 2008, then proceeded to build the nation's largest private mobile coupon network in 2011, featuring over 100,000 "show your phone" offers. Access Cash Rewards, a registered card-based merchant funded rewards program, also features thousands of in-store merchant partners.
"Our merchant partnerships are one of the cornerstones of this company, and we love the opportunity to help them increase their sales and reach new customers," says Access Vice President of Partnership Marketing Dave Bona. "We look forward to building more partnerships that offer relevant consumer value for our member base."