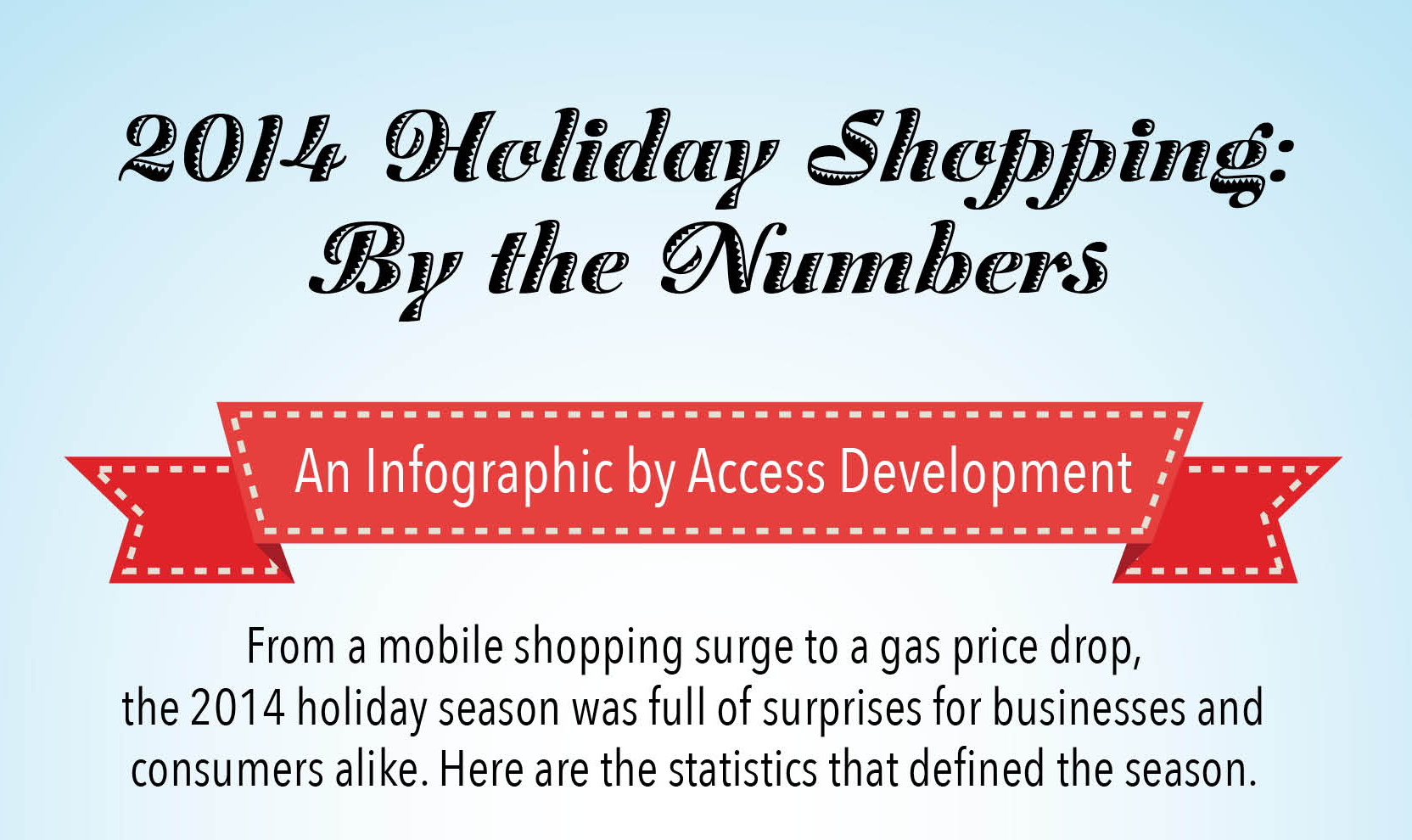 The 2014 holiday shopping season was a fun one. Everything seemed to be the status quo from previous years, with customers digging in their heels and refusing to spend a penny until they saw a deep discount. Then suddenly gas prices dip below the Mendoza Line and everyone found themselves with a few more dollars to play around with.
It resulted in more spending than most anticipated, though not the outright binge one would expect.
It seems customers are getting used to pinching their pennies. Which places a huge emphasis on who and what influences them to actually spend. During the 2014 holiday season, deals, smartphones, and yes, good old fashioned brand loyalty all played major roles in pushing consumers to spend.
Consumers did a lot of shopping - and saving - using their mobile devices, but spending? Not many transactions were completed on these devices, save for Christmas Day (hey, browsing and buying trump actual conversation with Grandma Gayle and Uncle Norbert, right?).
And while most observers call the holiday shopping season done after Christmas, many consumers keep on spending through the New Year holiday.
Which is one of the reasons we sat back and waited for the dust to clear before releasing this infographic recapping the biggest trends to emerge from the season.
By giving it a read, you'll see the total picture of what happened - from the game plan on Black Friday to how holiday gift money burned holes in consumers pockets around New Years Day.
[Continue Reading]