Response to our November 4 webinar with author Robbie Kellman Baxter was unexpectedly strong - both in the number of registrations and attendees, but also in participation. With just an hour to fit all of the content in, we didn't have a lot of time to respond to attendee questions.
As we mentioned, we wanted to try and follow up with unanswered questions in some way. Robbie is awesome, of course, and agreed to write out responses to your questions in a blog post.
If you missed the webinar, or want to hear the rest of the questions, click here to view the recording. As always, we encourage everyone to reach out to Robbie personally - she'd be glad to hear from you.
Our membership model is B2B2C instead of B2C. what alterations do you recommend for a B2B2C model?
Behind every "B" in "B2B" there is a C, a consumer, or even an H, a human being. The same principles apply. People spend so much of their time at work that they seek to fulfill the needs described in Maslow's Hierarchy at work as at home. So how you appeal to members doesn't really change in a B2B model. However, B2B can be trickier because you need to serve the membership needs of the business entity, the buyer, and the actual consumer of the membership.
What is your experience of professional organizations that allow "non-members" to be engaged vs. those who do not allow as many avenues for non-members to be engaged?
There's often an opportunity for a freemium model, to engage non members, and leverage their engagement to create additional value for paid members, or to convert the free members to paid members, or even to serve as channels for acquisition of other members. What is critical to remember is that any engagement of non-members should clearly benefit existing members and/or the overall health of the organization and its current members.


In companies where ROI drives decision making and budget allocation, any suggestions on how to get the organization to rally behind loyalty/membership program mindset, which takes time to build and develop and see returns on?
Sometimes financially motivated leadership can be convinced by seeing the long term financial models that depict the impact of increased loyalty and engagement on overall profitability. However, it's important that the organization's leadership understands the overarching value of the Membership mindset. The Membership Economy requires an organization to focus on the company's long game, and not short-term profits.


What are some examples of companies that have done a good job of creating Superusers?
There are great examples on both the B2B and B2C sides.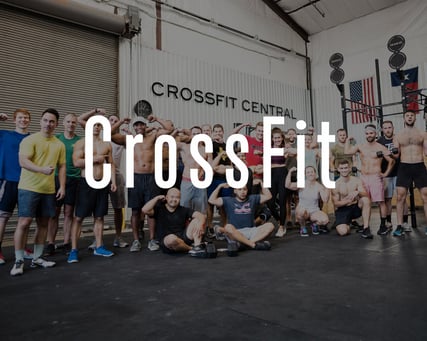 Crossfit, the workout system, is a great example of using the Superuser as a flywheel for growth. Although Crossfit has hardly invested in marketing, their growth is impressive. According to a recent Forbes.com article, "There are now 11,000 CrossFit gyms, or "boxes" worldwide, up 22-fold from nine years ago. Its adherents have turned CrossFit into a cult whose brand generates some $4 billion in annual revenue and CrossFit, Inc. rakes in perhaps $100 million"
Consider my sister. In addition to being a loyal Crossfit member, paying full price, she writes a blog about her Crossfit experiences, hosts "Crossfit Driveway" for her fellow members in front of her home on days when the gym is closed, and has personally recruited several new members. This is because of the strong culture of support and friendship that Crossfit has built.

Salesforce is a great B2B example.
In 2014 Salesforce.com was named the worlds most innovative company for a record 4th year by Forbes. Why? Well, for one thing, because they treat their B2B customers like people. They understand that when they bring a new corporate customer on board, they are really bringing individual people on board, and those people need to be successful, engaged and belong from day one. The company has invested heavily in developing community, open conversation among customers for the individuals who use their products, since their founding in 1999. They were also among the first B2B companies to sell access rather than ownership, and minimize risk associated with major software purchases.


Their MVP program was created to recognize standouts in the SFDC community for their leadership, expertise and ongoing contributions.

Salesforce users love the solution the brand, help their peers be successful, give feedback to the company, and help onboard new customers. And the prize for being recognized as an MVP? They get to do more. More speaking at SFDC events, more access to SFDC execs and special opportunities to connect with other MVPs (and lots of logowear too!) In other words, their rewards while coveted and appreciated, also reinforce the behaviors that will generate more MVPs. Pretty smart, and worth emulating.


Is it better to have a large, wide-ranging membership, or a smaller, more-targeted member base?
If you can provide a membership that is relevant to everyone in a big market, of course, that is better than a small market. However, in most cases, the more focused the membership experience, the more likely you will be to attract and retain. Sometimes the same offering can be made relevant through different messaging for each segment. Sometimes though, the offering itself is only relevant to a small group. The important thing is that the benefits you provide really matter to the people paying, and that the membership fees are much lower than the perceived value being received by each member.


What exactly is the Forever Transaction?
A forever transaction is a concept in which a person signs up once, and is willing to keep paying, forever, without reconsidering each transaction. It's more than just a subscription model, because it implies that the member is not re-evaluating the decision each time she is billed. In the Membership Economy, organizations focus on the promise that justifies the Forever Transaction, and continue to evolve the specific products and services needed to make good on the promise.
Topics: Member Benefits, customer loyalty