Brandon Carter
How Premium Incentives influence Customer Relationships
Humans are complex beings, with billions of cells, neurons, synapses, and other mysterious matter working in collusion to form our being. Every decision we make is informed by that vast network of senses as well as snap judgments, memories, unconscious and conscious biases, habits, and outside influences.
There are literally billions of variables that go into every decision we make during the day, from our first actions upon awakening to when to turn off the lights and go to sleep. For the most part, we're all thoughtful and rational and attempt to make informed decisions as often as possible.
But then someone offers us something for free.
We love free! Where do we sign up?!
The prospect of getting something for nothing holds an unwieldy amount of influence that often overtakes our rational, well-informed judgment.
That's not to say that "free" means we make bad judgments. It just means that free is often what sways us from being on the fence to saying yes.
Businesses have known this for years, and have used it to their advantage in the form of premium incentives. Consumers love the idea of getting something that shows an immediate appreciation for making that positive purchase decision.
61% of consumers examine the quality of reward offerings before making travel purchase decisions
Getting free stuff is the top benefit of

loyalty programs

, according to 75% of consumers
75% of consumers would switch brands if offered real-time discounts and promotions that were delivered to their smartphones while shopping
These are all examples of how people will alter their choices and behavior based on an incentive of some sort. Browse our collection of loyalty statistics and see for yourself - incentives are a proven commodity. People respond when offered the right gift at the right time.
But it goes beyond just influencing a decision. The best customer incentives set the tone for the relationship and eventual path to loyalty.
Deliver Immediate Value
Last week we posted about onboarding and the critical role it plays in customer relationships. One aspect of that process - emphasized by Robbie Kellman Baxter in our webinar last week - is the need to show immediate value.
People need to know they've made the right decision. They need to trust the brand they've entered into business with. We don't waste time with making judgments with people; brands aren't going to get much more leeway from us.
As Robbie says, loyalty is earned in the first few months of an initial transaction. A large part of that is due to the fact it takes 30 days to create a new habit.
According to one recent survey, 48% of consumers said that the most critical time to gain their loyalty is when they make their first purchase. That means brands need to fulfill on their promises quickly, and the right incentive is the easiest way to place value back into the hands of customers.
DealCash by Access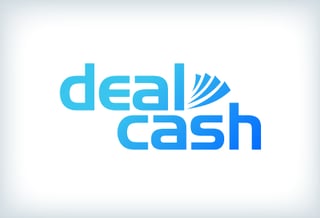 At Access, we have a valuable commodity with over 350,000 merchant relationships. It's valuable because over 96% of the population uses coupons. Even the richest among us recognize the need to save.
We've been able to leverage that commodity to help businesses build engagement and loyalty with customers through member benefits and ancillary revenue solutions, among many ways.
Now we've built DealCash, a unique incentive product designed to offer that initial value customers need to get off the fence, as well as the ongoing returns that will enhance their relationship with the providing brand.
DealCash works like this: once they complete your desired action, customers are given $25 in DealCash. That $25 in virtual currency can be redeemed toward any combination of over 150,000 local and national offers.
So instead of offering customers a gift card to one restaurant or retailer, DealCash enables consumers to save at multiple merchants, at a fraction of the cost to the providing brand. Access handles the fulfillment, yet everything is branded for the business providing the incentive.
If you want to learn more about DealCash, check out the press release here or fill out the form here for a free demo.
Not Just Something For Nothing
Everyone loves getting something for free, but that simply isn't enough for businesses in this loyalty-less economy. Incentives have to set the tone for the relationship and build trust between customer and brand.
People are willing to do just about anything to get something for nothing, but that doesn't mean brands should throw just any enticement out there. By focusing on something relevant that extends the relationship of the brand beyond the initial transaction, you'll be in a position to enhance the lifetime value of a customer - and profit from it.
Topics: Customer Incentives, premium incentives
Brandon is a former writer and marketer for Access Development. He's a frequent blogger on customer and employee engagement & loyalty, consumer trends, and branding. Connect with him on LinkedIn or Twitter at @bscarter