Dave Bona
Smarter Couponing: The 6 Factors of a Successful Coupon Campaign
Access Vice President of Partnership Marketing Dave Bona oversees the development and maintenance of the nation's largest private discount network, featuring over 300,000 merchants. We asked Dave to chime in with his thoughts on coupons and how the practice is changing for merchants. Be sure to catch parts one and two in the series.
If you've been paying attention, you know that couponing, when done wisely, is still one of the best methods to draw a crowd to your business. But I also warned that a sloppy, unprepared approach can sink a business. So what does all this mean to you, person running a small business and considering a coupon campaign?
First, it means running a coupon campaign is smart as long as you maintain a strategic focus on long-term profitability. Second, it means you have some options.
Consider these six essential factors before you greenlight that deal:
1. Know your goal
"Getting more customers" can be accomplished through coupons, but if that's your only criteria you're heading for trouble. Think more strategically and long-term. "Increasing the average transaction size per customer" and "generating transactions during slow periods" are goals that contain a sharper focus, which will lead to more precise couponing.
2. Know your product
Do you know which items on your menu have the best fixed cost/variable cost ratio? You need to understand where your margins are and which dials you can turn to maximize profit and minimize risk. Hone in on deals that are aggressive enough to acquire a new customer and still be profitable for you.
3. Know your customers
In the last article, I referenced marketers needing to get "behind the counter" to understand the business' perspective of couponing. Business owners must also move to the opposite side of the counter where the customer stands to see things through their eyes. Certain groups, such as men and millenials, prefer to use mobile coupons. Others prefer cash back offers tied to credit card spending. Craft an offer that appeals to your target.
4. Does your deal have restrictions?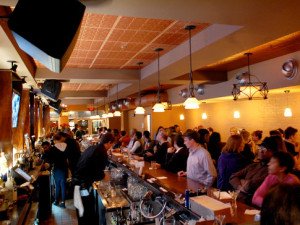 No one likes fine print, but placing certain qualifications on your deal will help it serve your strategically defined purposes. Consider time/date restrictions (deals that can only be used on certain days of the week) or a qualifying transaction amount ($5 off a purchase of $20 or more). This will limit your audience a bit, but you'll be closer to meeting your overall goals.
5. Limit the audience
The mistake that sinks most coupon campaigns is not controlling who gets access to their deals. Say you want to offer a special for the local running club on new shoes, but the coupon leaks to a deal site and suddenly you're forced to honor that deal for 1,500 instead of 45. That could kill profitability. Avoid this situation by using techniques such as personalization and bar codes.
You can also work with private audiences in the loyalty program space that can attract incremental customers without providing deals to people who would have paid full price anyway. This is an area where your marketing partner should be able to help.
6. Is your business ready?
This is the key to loyalty and profitability. No matter how great a deal is, if the establishment providing it doesn't present a good experience, customers won't return. Make sure staff members are trained on redemption procedures and are prepared for an increase in traffic.
On a related note, work with your team on upselling the customer to expose a broader swath of your product and recoup some of the discount dollars.
If you evaluate your options based on these six factors, chances are you'll have a good idea of what type of coupon to run. If you're working with a coupon marketing company, be sure to go over these with them. If they can't help you account for all six, then it's time to stick them back behind the counter for a reality check.
Here's Part IV: an example of how a merchant is using different coupon offers and platforms to attract and retain different types of customers.
Topics: Increasing Cardholder Spending, partnership marketing, Mobile Coupons, Merchant Discount Network, dave bona, Access Development, coupons, customer loyalty
Dave Bona is the Vice President of Partnership Marketing at Access Development. He oversees the company's relationships with over 300,000 local and national merchants - the largest private discount network in the nation.