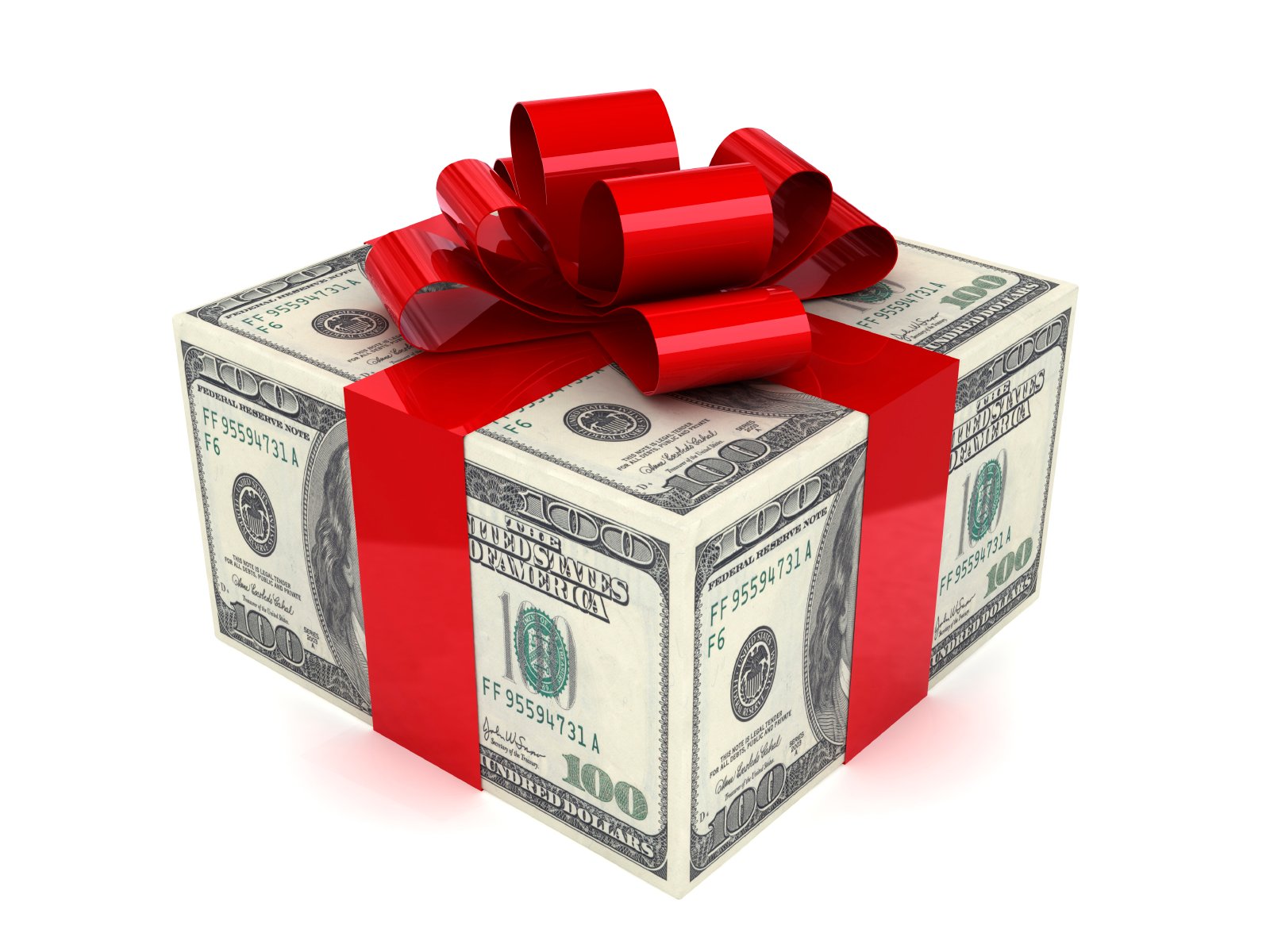 We spend a lot of time talking about customer loyalty here. It's part of this blog's title, after all. We're very interested in the mechanics that lead a customer to enter into a relationship, of sorts, with a brand.
And like any great relationship, that affection can't just be a one-way street. It's pretty safe to say that no brand has ever suffered from showing some love back to their customers.
The great thing about customer appreciation is it takes many forms. It's giving away expensive items, but it's also having a staff that remembers first names and frequent purchases. The bottom line is there are many ways a brand can make customers feel like it cares about them.
Here are 40 simple and inexpensive ways any brand can express appreciation for its customers:
Handwritten letters - No list of customer appreciation suggestions would be complete without a call for handwritten letters. And for good reason - they work. Yes, they take some time, but consider doing one a day. Don't be Hemingway, no novels - just a few lines saying thanks.

Follow back - When a customer follows you on Twitter or Instagram, follow them back. It costs you nothing and shows a customer you're interested in what they have to say.

Coupons - Besides being great drivers of new and targeted business, coupons are probably the most basic, common way of showing customers some love. Bonus points for coupons based on their purchasing history.

Freebies - Like a cookie from a bakery or a bottle opener with your logo, people get oddly excited about free stuff.

Train staff to learn (and use) first names - A person's first name is the most important sound in the world. Saying it to someone shows they're more than just a customer.

Surprise and delight - pick a customer, any customer, and delight them by giving them something just for being a customer.

Pre-sale notifications (not marketing blasts) - Keep a little black book with your best customers' contact information. Then notify those customers of new products and sales ahead of time.

Pre- or after-hours private events - Open your business to your best customers, and them alone. Provide food and drinks and entertainment, or simply give them first crack at purchasing your new product. (This works really well in conjunction with the bullet above.)

Giveaways - Whether it's placing business cards in a bowl or an Instagram contest, contests and giveaways are a proven method of exciting people to action.

Randomly cover a customer's cost on occasion - The pay it forward trend is one of the better feel good trends over the past year. Instead of customers paying for other customers, why not just randomly give someone their purchase for free?

Learn something, share it - This one is important for those in B2B and more professionally-minded fields. If you know something that will help someone succeed in using your product, or you find a great industry resource online, share it out.

Remind customers of how you're utilizing their feedback - Honest feedback is the best way to keep the pulse of your customers. The perception is most brands ignore customer feedback, so they'll love it when you notify them of the specific changes you've made in response to their comments.

Create a charitable giving program - People love doing business with businesses that do good. Donate a portion of your proceeds to a good cause. Partner with local schools, or have a fund set aside for giving small amounts when approached by a customer.

Invest in good customer service - People enter a customer service experience expecting to be disappointed. Studies show that people actually desire a brand that helps them resolve issues without actually having to deal with customer service. Being a company that makes things right is one of the best ways to make your customers feel appreciated.

Share their stories - Case studies are a great business development tool, but they're also a great way to show a customer that they're a headliner for your brand.

Birthday specials - While even just a basic "Happy Birthday" email has some positive benefit, add value by offering a discount or freebie - redeemable for the entire week. Don't just assume people are coming to see you on their birthday, stand out by giving them some time.

Schwag - Stick your logo on some USB drives, stuffed animals, beer koozies, phone chargers, whatever. It's a bit trite and self-promotional, but people love getting something for nothing. If that something makes them think of you, then that's positive engagement, and worth investing in.

Respond online - Half of all social media users complain about brands, but only a third of those issues are actually addressed. Respond to everything on all channels. If that's not possible, then respond to as much as you can. It's not just about appreciation - 71% of consumers who experience a quick and effective brand response are likely to recommend that brand to others.

Build a loyalty program - It doesn't have to be complex, something as simple as a punch card may fit. But the more value it adds, and the more relevant it is to the individual, the more successful it'll be.

Post-transaction gifts - Give people something related to what they've purchased from you. The bigger the transaction, the more important this one is.

Think of the kids - The quickest way to a parent's heart is something that can occupy or distract their young children. This is why auto dealerships have play areas and popcorn, or some grocers have supervised nurseries.

Train your staff on personalities and relating - Not every person is a people person, but everyone can learn basics of communication and how to recognize different personality types. To a customer, there's no person in the company more important than the person in front of them, whether that's a VP of Sales or a janitor.

Loosen up the return policy - Many companies have become more reasonable in their return policies lately, and everyone loves doing business with one of the few who back up their products for life. At minimum, consider adding special return policies to members of your loyalty program.

Coffee and water - If your business requires lengthy meetings or waits, then this is almost essential. They may not notice if you don't have these staples, but they'll appreciate it if you do.

Price matching - Grocery stores and other retailers have promised this service for years, but how many other businesses are willing to go along with it? If you have a competitor, and we're betting most of you do, then price matching is worth considering.

Samples - Yes, this works for Costco and Sam's Club, but the concept works across industries. Free trials, test drives, and beta programs are all ways of promoting products as well as giving something of value to the customer. A side benefit? You're asking them a favor, which has some benefits of its own.

Go to them - If you know where your customer works, or have a home address, send something to them. A candy basket or box of cookies. Trust us, it'll grab their attention (and in an office, it'll get the attention of their coworkers).

Free upgrades - If you add a new service or upgrade a product, consider giving it away to your best customers.

Sponsor locals - Put your name on a banner at the local high school football field, or add your logo to a Little League uniform. Think Chico's Bail Bonds brought in a ton of business from sponsoring the Bad News Bears? Probably not, but it's a nice, inexpensive way to show some community support, and they were probably solicited to do so by a customer (Morris Buttermaker?).

Share your own "amuse-bouche" - In fine dining restaurants, many chefs have an amuse-bouche, or a special bite (or small plate) specially created by their own hand, and often reserved for only the best customers. What can you give customers that is unique to your brand, or you personally?

Invest in employee retention - As we alluded to earlier, employees are going to impact the customer experience like few other factors. The less turnover you have, the better the experience is going to be for customers, and the more service-oriented your employees will become.

Holiday cards - Combine this one with a handwritten note, and you'll definitely capture some hearts and minds (in a spending season, nonetheless).

Sponsor other giveaways - Whether a school raffle or a blogger contest, offering something to give away is as much about building relationships as it is generating new business.

Offer deals at other (non-competing) brands - People love coupons, and they're a great way of pairing your brand with other beloved brands. Want an example? Check out how Access teamed up with this national credit card to engage customers and increase spending.

Candy at the front desk - Put a bowl of candy anywhere in your office, and people will naturally gravitate to it.

Do something extra - What's the extra mile? Go there. Deliver your service, even though you don't deliver, pick up a customer whose car has broken down, offer to dog sit. Personal connections matter, and friends do kind things for each other with no expectation of return

Community board - If you're paying attention, you'll notice many of our suggestions revolve around community involvement, which is great for customer appreciation as well as promotion. If you have a brick and mortar location, a community board with upcoming events and contacts is an easy way to show people you're involved.

Have a specific day/week/month dedicated to customer appreciation - Having a Customer Appreciation Week (or whatever your preferred time frame is) is basically big, public declaration that you appreciate your customers, and you want them to have some great deals or free stuff on your behalf.

Solicit feedback whenever possible - We can't proclaim this enough. Give your customers a voice anytime they come into contact with your brand. Here are 20 ideas to solicit more feedback.

Use your data - You're collecting data on customers, especially if you have a loyalty program. Turn that Big Data into Big Delivery by getting personal (not creepy) with customers. Recommendations, suggestions, tailored communications - studies have shown that people respond to personalization.
Can You Feel the Love?
This list encompasses a lot of different tactics for showing customer appreciation, but it isn't comprehensive. If you have ideas, then by all means share them in the comments.
The other thing about this list is most companies don't do any of these. That means doing even just the small things on the list, such as a coupon here and there or a post-transaction "thanks" email can make a big difference.

Like any successful relationship, the love has to go both ways. If you're wanting customers to show their love for you, start by showing your love for them.
(Thanks image courtesy of Betsy Weber)
Topics: customer retention, customer loyalty