Ashley Autry
Member Benefits: The Power of Sending Your Members on Vacation
Your discount membership programs can have a powerful effect on your members' quality of life.
That's a serious statement.
Having the power to affect someone's life for the better is a pretty big deal.
As an example of just how powerful member perks can be, we talked with one of our own that experienced just that.
Brooke, part of our partnership marketing team, recently took a trip with her sister to France and England. As two weeks in Europe isn't cheap, she was ecstatic to learn she was able to save lots of money using our travel discounts. In her words, "Because of our savings on the travel site, we were able to apply that money towards other purchases for our trip."
During their vacation, Brooke and her sister went to Disneyland Paris and were able to save $37 on a hotel for two nights that was just ten minutes from the park. "It was dreamy," she said.
They spent the next week in London where they saved $100 on their hotel and another week in the heart of Paris, saving $338 at the Hotel Leveque in the 7th arrondissement of Paris. It was just a ten-minute walk from their hotel to the Eiffel Tower and other popular attractions, as well as minutes away from a Metro station.
And with such significant savings, Brooke and her sister were able to apply the money saved towards day tours to see Mont Saint-Michel and Giverny (Monet's home and gardens that inspired much of his work). She raved that "Having used the Access Travel savings multiple times, I can attest that it does truly allow people to experience more for less."
And there you have it. What an experience.
Do you see what we're talking about now? Because of her $475 worth of savings, Brooke and her sister were able to experience more of their interests while on vacation and, therefore, enrich their lives.
Travel discounts help form an emotional connection between member & organization.
In a previous blog post, we describe emotional engagement as the ultimate connection a member can have with an organization, as it stirs up strong memories attached to meaningful experiences.
The benefits of members with emotional connections include:
A

306% higher lifetime value

and offer recommendations at a much higher rate (71% vs. 45%)

80%

promote companies/organizations they are loyal to among family and friends

27% increase in

member spending
Travel is a unique way to provide your members with meaningful experiences. It has a significant impact on our forever memories, which means linking your organization to these unforgettable adventures can be very beneficial.
So what is it exactly that creates a meaningful experience for members? The majority of people believe it's spending quality time with the people they most value in life.
In fact, one of the longest lasting benefits of travel is improved relationships with loved ones, as 52% of people said their connection with loved ones improved during a trip and 42% travel specifically to visit friends and relatives.
Travel discounts positively influence member satisfaction.
When we talk about member satisfaction, we're referring to the happiness a member feels towards an organization and the value they get from their membership.
According to research, experiential purchases (i.e. travel) make people happier than material purchases across most demographics. So it's safe to assume that offering your members opportunities to travel for less would be a highly valuable benefit.
People's happiness and positivity tend to increase in correlation with finding time to relax and recharge. So it's not a huge surprise that 51% of people travel specifically to recharge their batteries, and 47% of millennials and 40% of Gen Z travel to relax and avoid stress.
Travel discounts increase member engagement.
Building relationships with your members by adding value to their lives through frequent interactions or connections is what we refer to as member engagement.
There are many benefits of member engagement. In fact, organizations that have an engagement plan reported an increase in:
So what do people value most? This is the million dollar question.
Well, people value their health and well-being... a lot. And travel tends to bring positive results in both these areas, which means allowing your members to travel on a budget would be a huge benefit for them.
20% of people plan to take health and well-being trips, 54% said their well-being improved during a trip, 35% said the amount of energy they had improved and 30% said their mental clarity improved.
Taking vacations can even lower men's risk of death by 21%, and a lack of vacation is linked to higher risk of heart disease and death in women. Women who travel more often are less likely to become tense, depressed or tired and are happier with their marriages. Plus people who travel frequently are more satisfied with their physical health and well-being.
Travel discounts build member loyalty.
We think of member loyalty as the commitment between member and organization that causes the member to continue their involvement within that organization.
Discounts and coupons came in as the top-ranking tactic for driving loyalty, with 61% of consumers saying they use them. And 78% of consumers said saving money greatly impacts how positively they feel about a brand/organization.
Discounts, including travel deals, allow you to give money back to your members without having to discount your own services. Plus, they create regular gratifying interactions with your organization.
So next time your member starts planning their annual family vacation, they can jump onto your member benefits site to help them decide where to go, what to eat, things to do, where to sleep, etc. based on the money they can save.
This positive engagement matters when it comes time for members to decide just how loyal they are, and if they want to continue being a part of your membership.
Travel discounts impact member retention and acquisition.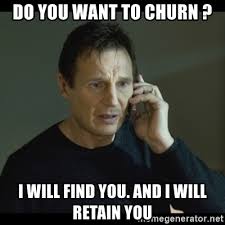 Research suggests that member engagement creates referrals, and 60% of new member acquisition comes from word of mouth referrals.
If you have a member engagement strategy in place, it is statistically proven to increase member retention and acquisition - as we previously mentioned, over half of organizations with a member engagement plan reported it helped them increase membership renewals.
So utilizing travel deals to facilitate member engagement (and loyalty) will lead to more members renewing, especially if they've used enough discounts to cover the cost of their dues. If they've had a good experience and membership is basically free from using member discounts, they'll be more motivated to refer their family, friends and acquaintances.
Travel discounts create an opportunity to offer relevant value to your members.
Everyone loves to travel, but not everyone can afford it on their own.
89% of family travelers said finding deals and value when planning their vacation was a priority, and 77% said that "best value/price for our budget" was the most important factor when deciding where to stay on vacation.
This is where you come in…
… armed with exclusive member benefits that feature travel discounts.
The concept is simple. Travel enriches lives. By offering your members travel perks, every time they plan a staycation, getaway, vacation, roadtrip, etc., they'll think of you and smile.
It's like two psychologists, Bowen and Gilovich, once said "A person's life is quite literally the sum of his or her experiences. The accumulation of rich experiences thus creates a richer life."
Topics: Customer Engagement, Member Benefits, Travel, member engagement, member travel benefits
Ashley Autry is a Marketing Professional at Access Development. She's an expert proofer, gatherer of loyalty stats, research ace, writing queen, and overseer of various marketing projects.