Ashley Autry
What is Member Engagement (and Why Your Membership Growth Depends On It)
In simplest terms, successfully managing (and growing) any membership organization boils down to two key objectives.
Member acquisition. And member retention.
While many membership professionals focus their growth strategies on luring new members into the fold, the bigger and more urgent challenge that most organizations face today is churn – i.e., the unhappy outflow of members who for whatever reason decide their needs have not been adequately met.
For example, more than 20% of members say they have canceled their membership or let it lapse in the last year. And when asked their reason for ending membership, 32% said it was too costly, 19% said it had too little value, 16% forgot to renew, 13% can get same benefits elsewhere, and 12% said there was a decline in benefits.
So what can you do about member churn? Focus heavily on member engagement.
Simply put, member engagement is the ongoing interaction between a member and organization in exchange for meaningful value.
In previous blog posts, we've also defined it as "…building relationships with your members, adding value to their lives and capturing their attention just often enough to remind them of the role you play in it so there's never a doubt."
For example, 58% of alumni organizations report a lack of engagement as the primary reason members don't renew.
Member engagement is something many organizations continually contemplate, but rarely take the time to define. A key component mentioned in the definition above is that in order to achieve meaningful engagement, interaction must be frequent. Sending emails one or two times a year won't cut it.
The other essential piece of information the definition points out, is that there must be value involved in the transaction that is of personal relevance to members. Offering them something like a logoed bottle opener or a campus bookstore discount is unlikely to be enough to cross that perceived value "tipping point."
Member engagement is affirmed, reaffirmed and/or damaged with every interaction, including reading a tweet or Facebook post, a "Like" on Instagram, looking at an email, utilizing member benefits, etc.
Each of these interactions should be connecting the organization with the member's needs and preferences. Create those relevant messages with frequency, and that's how member engagement is built.
The Benefits of Engaged Members
Here at Access, we believe a great deal in the power of member engagement and what it's capable of. But don't take our word for it, the proof is in the numbers:
Keep Your Members Engaged - It's all about the value.
A lot of membership groups make assumptions about why their members join: advocacy, education, networking, etc. Regardless, there's one thing all members have in common - they want value in return for the cost of their membership.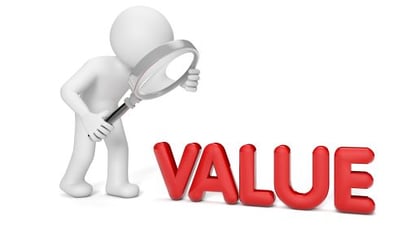 Members require substantial value from the organizations they belong to, especially if they're going to be a long-time member – 69% of associations cite the biggest challenge to growing their membership with the lack of value members perceive in the organization. And on the flip side, 26% of members said their organization provided too little value.
Even though both members and organizations seem to be aware of the value dilemma, there appears to be a gap in how members feel about their member value compared with the organization. 63% of members believe they're getting good value for the membership fee, while 81% of organizations believe they're providing good value.
So how do we clear up this discretion between member and organizational perception? Ask your members what is important to them, motivates them, and gets them excited. Regularly surveying your members, welcoming their input and making modifications based on feedback is the best route to take.
Once you've figured out what it is your members are looking for in the value you offer them, the next step is to simply give it to them.
Only 14% of organizations rate their benefits as having a strong influence on motivating members to engage/join/give. And 54% of members don't renew their membership because they can't use the benefits, or are disappointed in the value of the available benefits.
Needless to say value is essential when it comes to making your member perks count, but what can you offer that's value is universally appealing to all members?
Discounts. Plain and simple.
Of course we're not completely objective on this point, but here's one example of the success discount perks brought to one organization: Education Association Boosts Member Engagement with Discount Program Benefit.
The best discount programs help members save money on everyday purchases to offset the cost of dues – so when renewal time comes around year after year, the choice to continue their membership is a no-brainer.
Plus members can use their discounts often and tailor savings to fit their individual lifestyle. For example: some may use their deals every Friday night for dinner and a movie, for their weekly trip to the grocery store, or when planning a vacation.
In fact, the right membership discount program might just be the "one-size-fits-all" solution you've been looking for to provide relevant value to members of all demographics.
Communication is Key
Let's say your membership perks are packed with value – that's great! But if nobody knows about the discounts or is reminded to use them during peak shopping seasons, then the discount program's effectiveness towards member engagement drops dramatically.
If you want to have a successful member benefits program that actually builds member engagement, loyalty and retention, then communication is key.
Here are a few ideas to help get you started on keeping members aware and involved with their member benefits:
Include your member perks details in new member welcome kits during onboarding, and encourage them to register then and there.
Send out regular emails promoting new, local and popular offers.
Post about your member discounts on your organization's social media channels (i.e. Instagram, Facebook, twitter, website, etc.).
Promote stories of how your members are saving using the program.
Utilize push notifications to encourage people to use the deals on their mobile app.
Member Engagement = Member Loyalty = Member Retention
To start your journey to greater member retention, loyalty and (ultimately) growth, you must first focus efforts on keeping members happy. And that you do by boosting your member engagement. The more engaged members are the more loyal they become, and the more loyal members are, the longer they'll stay.
For more resources on implementing successful member benefits and using them with purpose, check out these articles:
Topics: Customer Engagement, Member Benefits, member engagement
Ashley Autry is a Marketing Professional at Access Development. She's an expert proofer, gatherer of loyalty stats, research ace, writing queen, and overseer of various marketing projects.