It's safe to say that mobile banking has reached critical mass. The use of mobile banking apps is increasing at a steady clip month to month, and some projections show up to a billion mobile banking app users within two years.
The growth has been so strong, several major financial institutions are shutting down branches. As of last summer, the industry had shuttered 18% of its physical locations.
It makes sense. Why drive to a bank to deposit grandma's birthday check when you can just snap a quick photo of it with your phone?
It's a win-win for everyone. Customers get the convenience and speed of mobile. The financial institutions save a ton on the various expenses that come with operating a brick and mortar location.
There's just one potential pitfall: what about that mobile app is going to keep the customer with that particular FI?
More specifically: how is the app going to keep that FI's payment card "top of wallet"?
It's a valid question. Competing in the app world is a difficult task.
Most banking apps have the same basic functions, after all. Consumers have proven to be finicky with apps. And nearly half of Millennials would be willing to ditch their financial institution for Apple or Google.
Mobile Banking Apps Have to Bring Value
To keep the FI "top of wallet," mobile banking apps have to do more than just basic banking functions. Users need a reason to have positive interactions with the FI on a regular basis.
Much like mobile wallets, it's the "other stuff" that's going to drive the type of regular app usage that drives engagement. That means integrating payments, rewards programs, and mobile coupons.
The opportunity is worth investing in. According to Gallup data, customers who are fully engaged bring 37% more annual revenue to their primary bank than customers who are actively disengaged.
(Click here for a ton more financial customer loyalty statistics.)
When the mobile app comprises the majority of the banking experience, it has to add more value than basic banking functions. Otherwise the bank, like any other app, becomes a commodity instead of an essential part of a consumer's financial well being.
By bringing in extra value and engagement-building features, the mobile banking app can become an essential part of a consumer's shopping experience.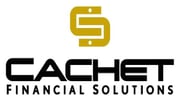 Here's a Real Example
Access has partnered with Cachet Financial to integrate our mobile coupon network into the Cachet Select Mobile™ Money prepaid app. That app is utilized by thousands of customers among Cachet's 400 FI partners, and starting next month those customers will have access to over 90,000 local offers at restaurants and retailers.
The deals will drive usage of the app, with direct benefits back to the partner FIs: more engagement, increased spend, and the coveted top-of-wallet status that every FI wants.
Topics: Mobile Coupons, top of wallet