Access turned 30 this year.
If we were embodied in an individual, we might have spent this year moping around, complaining about how hard it is to recover from parties that end at 2am. Or constantly telling people how 30 "Doesn't really feel all that different."
Instead, we're glad to report that 2014 has been the best in company history.
In keeping with the traditions of the holidays, we wanted to send out an update to our friends and colleagues on what's been a very eventful 2014. Here are some of our more meaningful highlights from this past year:
The Access discount network grew larger & more relevant than ever. Consumer spending trends and member feedback continue to show that people want to save on local restaurants and big name retailers. After adding over 4,400 casual and fine dining restaurants and popular brands such as EXPRESS and Neiman Marcus, we think there's no doubt our network of 360,000 exclusive offers has more of the value consumers are looking for.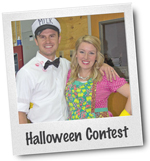 Mobile coupons skyrocketed in popularity.The way consumers shop is changing rapidly, and we've been able to keep our clients ahead of those trends with over 160,000 merchants now accepting "show your phone" mobile coupons from Access. How popular has this new approach to saving money become? Access mobile coupon redemptions tripled versus 2013.
Newly developed API is expected to usher in even happier New Year. Our new Application Programming Interface will make it easier than ever to utilize our merchant content. You'll be able to seamlessly integrate our network into your mobile app or website and manage your member enrollment with ease. We'll be adding more and even better merchant discounts, thanks to custom redemption and compliance options. Look for the Access API to officially launch in early 2015.
Access discounts now available to employers and merchant partners. For years we at Access have added value and built loyalty for organizations of all kinds – but not necessarily all sizes. That's why this year we introduced an employer-sized version of our discount network called Access Perks, so that everyday businesses can benefit from the savings, too. It's designed to help employers offer a more competitive benefits package, improve employee retention, recruit new talent and improve the overall quality of your workplace. (Watch the video!)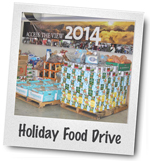 Access helps define the road to mobile payments. The mobile payments industry is still fighting to earn traction from customers. That's why we partnered with Softcard to add valuable merchant discount content to their growing mobile wallet solution. Last month we took the stage at Money2020 to share the vision. Click here to check out the presentation.
More associations enjoyed more value and higher engagement. Membership-based organizations are finding that members need to see tangible value to maintain engagement and retention. As a result, Access added multiple partnerships with such groups in 2014, including the Arkansas Farm Bureau

,

Virginia Education Association, Oklahoma Education Association, and several others.
Good things continued to happen to good people everywhere. For 30 years, we at Access have operated under the philosophy that doing right by others is simply the right way to do business. We believe this approach has been responsible for much of our success and longevity, as well as a happier, healthier workforce. Earlier this year, we shared our philosophy in a FREE eBook called "Nice Guys Finish First." It's a fast and entertaining read, so if you haven't already, feel free to visit our website and download a copy for yourself.
We're still growing. More happy customers means growth, and growing companies need great people. Access currently employs over 150 talented, hard-working individuals, and we're looking for more. If you know someone passionate about serving clients and making people happy, please send them our way today.
Access began as three people with an idea. Now we help hundreds of companies build better relationships with millions of customers with the help of 300,000+ merchant partners. We're excited to see what happens next.
With the onset of the Access API and the continued growth of our merchant network, we think our 31st is going to be even better.
Happy New Year From All of Us at Access Development!
Topics: Employee Discount Programs, Mobile Coupons, Member Benefits, Access Development, customer loyalty