Kendra Lusty
Going Somewhere? How Access is Transforming Discounts for Travelers
We've been sharing the inner workings of the Access' discount network. With the help of our partnership marketing team, we discuss the current effort to enhance the travel experience for members.
When people hear the term "travel discounts," they usually imagine discounts on hotel stays, car rentals, etc. You know, expenses associated with getting there and staying there.
Indeed, those things are important. Extremely important. So much so, in fact, that we place a great deal of effort into securing major discounts on them. Alone, however, they don't account for the entire travel experience.
From family activities to business luncheons, travelers fill their days with shopping, recreation, dining out and more.
That's why the partnership marketing team at Access Development has turned its focus to enhancing the travel discount experience for our members.
The goal is to seamlessly combine all travel related discounts into an even more valuable program.
"We're recruiting new offers in top destinations," said Tracie Ellis, VP of partnership marketing. "It's basically the same thing we've always done... just on steroids. So, members can have the same excellent savings experience they've grown used to at home AND on the road."
The Need for Expanded Travel Deals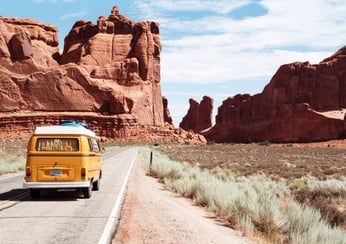 Despite the pandemic, over $650 billion was spent on travel in 2020. And much of it comes from families on budgets, young Millennials and companies that regularly send employees on business trips. These and many other types of travelers rely on deals to make travel more affordable.
For example, 47% of Millennials (who as a group have proven to value experiences over material possessions) reported cost as a barrier to travel.
With so much money and emotional expectation invested in travel decisions, it's no wonder hotel and car rental discounts are some of the most hotly pursued.
But travelling also changes the way members interact with everyday savings. Take for example restaurant deals, which are frequented by travelers. People dine out because they are hungry, it's true. But for travelers, the choice of restaurant is often dictated by the desire to immerse themselves in local culture. For this reason, locations rated highly by locals become a destination in and of themselves.
And it's not just pocket change that's spent on these "other" expenses. In fact, Americans spend 43% of their travel budgets on dining out, recreation and retail.
What does all this mean? There's a clear need for more comprehensive travel savings in association benefits, employee discount programs, and more.
The Plan: Target Merchants Travelers Will Love
Historically, Access has recruited merchant deals with the local population in mind. After all, 80% of disposable income is spent within close proximity to home. The result is a nationwide member benefit program with deals in every community in America, including rural.
Naturally, members have always had access to 700,000 deals nationwide when they are away from home. However, these deals aren't always travel-minded. For example, carpet cleaning services, flower shops and auto care (hopefully) are rarely on a traveler's must-visit list.
With our focus on expanding our discounts in popular destinations, it's making a difference on how much our members are savings when they travel.
A select team chosen from the partnership marketing division now negotiates deals specifically with travelers in mind.
New deals from trendy restaurants, recreation providers and retailers are still the in-store, everyday discounts Access members know and love. And they also serve the dual purpose of attracting out-of-towners on the lookout for new experiences.
"Local businesses will forever be our main focus," said Jeff Chan, our merchant acquisition specialist. "And now that we have deals near 99.6% of the US population, we can revisit America's favorite destinations and seek out all the hottest neighborhood locations."
1. Building Up the Most Popular Destinations
It's no secret that big cities in the US attract the most tourists. Be it for their rich history, local cuisine or beautiful landscapes, visitors flock to them year round.
It's also no secret that the bigger the city, the more businesses there are for travelers to choose from.
Access identified the top 40 cities in the US that Access members travel to most frequently. These cities include Las Vegas, New York, Orlando and other popular destinations for business and vacation travel.
"Where our members go, we go," said Ellis. "Whether they're visiting for a day or living there, we want to present the most people the best deals we have to offer."
2. Recruiting the Highest Rated Merchants
Access is very picky about the merchants recruited through this effort.
First and foremost, the merchant must have excellent customer reviews. "We're talking about the best of the best so travelers and residents can get a really memorable deal," said Ellis. "We have a lot of great merchants on board, and we're looking for more to build out those destinations."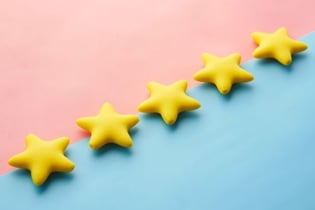 Beyond that, it must be near a hotel bookable through Access, or to a popular recreation destination in the city. For example, participating businesses could be close to Walt Disney World or Fenway Park. After all, members should be able to save when they are away from their hotel and playing too.
The first big push is to recruit the highest rated restaurants in each city.
Why restaurants?
Dining out is a big part of the travel experience, and is becoming increasingly relevant to all members, travelling or not. Since 2015, Americans' spending on dining out has exceeded grocery sales, and the trend continues to grow, with fewer people preparing food at home.
"Many of these businesses are excited to be invited to our best-of list," said Chan. "They're excited about the types of members we'll be sending their way."
3. Alerting Travelers to Nearby Deals
Many travelers are setting foot in their destination city for the first time and appreciate help finding things to do. So Access makes the most popular deals extra easy to find.
Not only are all Access merchants searchable on the private website and mobile app, but now our users can opt-in to receiving alerts when their nearby a merchant with a discount. That makes saving money especially easy when you're traveling, because you're not always familiar with the local landscape. The app includes a handy map to guide each user to the savings location near them.
"Traveling to a new city can be overwhelming. This is just one more service we offer so it makes it super easy for members to find a proven place to eat, play or shop…but at a discount, no less."
Want a Travel Discount Program with More Oomph?
Travel deals are growing in popularity, and Access is making sure they're more valuable than ever.
"We're only getting smarter the longer we're in this business," said Ellis. "The better we can market our merchant partners to targeted audiences, the better we can help them attract new customers and the happier we can make our members."
Discover how to connect your members (customers, employees) with these deals by calling 800-840-0032 or visiting www.accessdevelopment.com.
Topics: Customer Engagement, partnership marketing, Discount Programs, Travel, private discount programs, customer loyalty, Membership Organizations, loyalty programs, Employee Benefits
For over a decade, Kendra Lusty has been a writer for Access Development, and currently focuses her research and writing on topics related to loyalty and engagement.