Kendra Lusty
Emerging Travel Trends and What They Mean for the Future of Travel Benefits
Did you see the recent statistics predicting a huge resurgence in travel this year? They're pretty surprising, and yet not surprising at all.
Recent studies are showing that 80% of U.S. consumers planned to take at least one overnight domestic leisure trip in 2021, with just over one-third of respondents planning at least three domestic trips this year.
Hardly surprising, indeed – given that 72% of Americans didn't take a summer vacation because of COVID-19 concerns. For a third of Americans, that included putting off a milestone trip such as an anniversary or graduation celebration.
At Access Development, our data is telling the same story. In the past month, we've had record setting hotel and travel bookings, many for the second half of the year. It's clear people are planning ahead in anticipation of the lessening of restrictions that will come as more and more people are vaccinated against COVID-19.
What does this mean for businesses who offer (or want to offer)

discounted travel as part of an employee or

member benefits

package

?

While no one can say for sure exactly how travel will look in the future, experts are making educated guesses from which we can learn. So far, the consensus is that travel is gearing up for a major comeback beginning the second half of 2021. And one thing we can all count on is the ever-present demand for travel discounts.
The Future of Travel
COVID-19, along with its resulting restrictions and procedures, has changed the way we travel. Starting summer of 2021 and for years to come, the travel industry will have to go through a transition, or more likely several transitions.
(Some procedures, like the deep cleaning of planes, hotel rooms, etc. between guests, I personally would love to see stick around permanently. Others I can't wait to see disappear, like mask requirements for small children.)
We've pieced together some of the many opinions from experts in the fields of travel, infectious disease, public health and others, to paint a picture of what travel may look like in the wake of the pandemic. Thinking forward to what travelers will need and want most tomorrow will help businesses select the right travel benefits today.
What Might Travel Look Like in 2021?
In the immediate term, travel will certainly depend on the distribution of vaccines, experts say. Not only will many wait until they have received their shots, they're also likely to choose they'll also choose destinations where the population is well vaccinated.
Many are predicting that the pent-up energy of the nation will unleash in a wave of travelers beginning in the summer of 2021. Luckily, there are so many ways to travel that most will be able to find a way to venture out in a way that makes them feel comfortable and secure.
For some, this will mean returning to low-tech, nostalgic modes of travel like cross-country road trips, visiting national parks and traveling via RV. On the opposite end of the spectrum, others will use new technology like virtual reality and augmented reality to get the immersive experience of visiting places they can't actually go.
In summer of 2020, Airbnb saw a rebound as people took advantage of work from home status to rent homes in scenic mountain or beach locations. For 2021, they expect a regional travel boom as people choose less populated areas within driving distance and avoid crowded hotspots.
Those in the business of travel are innovating ways to give people confidence that it's financially safe to travel again. For example, to help combat traveler worry about future events terminating their travel plans again, many providers are offering more generous cancellation and trip protection policies. And popular rental-by-owner site, Airbnb, announced dateless search options coming to their website to serve the growing number of people who are more flexible in their dates and destinations than they are in their budgets.
The good news is that travelers who were already loyal before the pandemic are ready to return to their favorite providers and help kick start those industries. For example, a survey by Cruise Line International Association found that 66% of people who have taken a cruise before expect to be back on a ship within a year, and 74% will likely cruise again in the next few years.
What Might Travel Look Like Beyond 2022?
While domestic leisure travel is expected to flood early, other types of travel are expected to trickle in as we enter the new year. International travel will probably take longer than domestic to return, and will vary by country.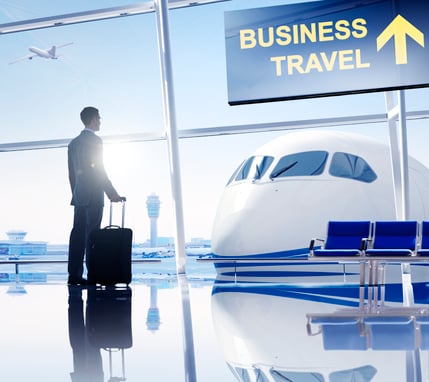 Business travel could also be slower to return, as people have grown accustomed to meeting via technology. But at least some industries rely heavily on travel, like construction, door-to-door sales, event coordination (i.e., weddings), etc. Others are eager to get back to networking and social opportunities that come with in-person conferences and trade fairs. Experts expect 2022 will see a solid return of business travel, and its status as being an important part of the travel industry.
There's speculation regarding if / how long COVID testing will be required to travel, along with the potential emergence of "vaccine passports." And while this may sound like a deterrent to some, experts predict they will eventually become par for the course. After all, travelers rarely think twice anymore about removing shoes and emptying water bottles when passing through airport security, even though these are fairly recent security measures.
We may also see new industries rise in popularity as more people discover offerings like expedition cruises (cruises to remote locations) and wellness travel (for the purpose of participating in activities that promote mental and physical wellness).
Travel Discounts are Always in Demand
The fact is, people love to travel. They head out to discover beautiful scenery, experience new cultures, strengthen bonds with family, taste diverse cuisines, rest & relax, or to enjoy any of about a zillion other benefits of travel. In 2019, Americans spent a cumulative $1.1 billion on travel and related expenses. More and more, people choose to spend their money on experiences rather than objects.
Even so, the average traveler wants to be as frugal as possible, while still getting the experience they crave. 77% of families report that the most important factor when planning a vacation is getting the "best value/price for our budget." And sadly, the cost of travel can be prohibitive for some, with nearly half of millennials saying they can't afford it. For some, discounts could mean the difference between being able to travel, or having to say no to life-altering experiences.
And because vacations are big-ticket purchases wrapped up in high emotional expectations, people are extremely eager to get every penny's worth. This explains why discounted travel is among the most hotly pursued addition to corporate discount programs, association member benefits and membership perks in general.
Are your travel benefits ready to help travelers save in a post-COVID world? Here's a checklist to help you gauge the health of your discount travel benefits, or know what to look for when shopping for them.
Do you have member-exclusive pricing for flights, hotels and car rental?
Do you have discounts on entertainment and dining out at both popular cities AND more remote destinations?
Do you offer instant savings, instant cash back rewards and/or points to accumulate?
Are offers easy to find and redeem via a variety of platforms including directories, a password-protected website, mobile app, live assistance, etc.
Do you back your prices with concierge-level customer service to help confirm bookings?
Do you provide big-ticket event savings, including theme parks like Disneyland and Walt Disney World?
This list doesn't have to be daunting. Most businesses partner with reputable discount program providers rather than trying to build and run a program themselves. And understanding member needs can provide you with a foundation for vetting the best discount program for your organization.
Add Travel to your Benefits Package Now
If you already offer discount travel benefits, now is a great time to encourage members to use them. Prices are 20% lower than the same time last year, with more generous booking and cancellation policies. Your audience will thank you for letting them know they can save even more by booking through your organization.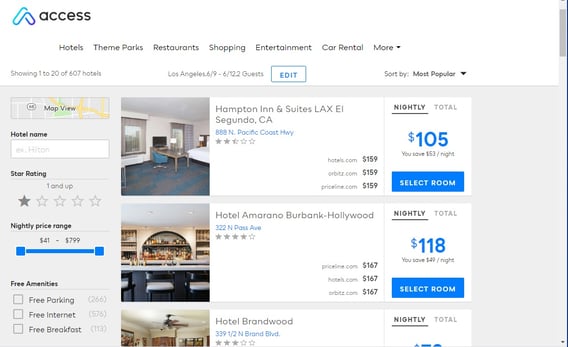 And if you have yet to add these much-wanted benefits to your offerings, now is a great time. People might not be traveling quite yet, but they're booking now and soon in anticipation of the loosened restrictions. Hotels in prime locations are offering incentives to those who book early and beat the rush. Popular destinations such as Orlando are already seeing a hopeful booking rebound. Be ready when they are.
If you still have questions, feel free to post them below or give us a call. Interested in learning more? Here are some other articles about travel benefits that you might enjoy.
Topics: Customer Engagement, Member Benefits, Travel, discount program, member engagement, associations, association marketing, Membership Organizations, loyalty programs, travel statistics, membership benefits programs, member engagement strategies
For over a decade, Kendra Lusty has been a writer for Access Development, and currently focuses her research and writing on topics related to loyalty and engagement.