Kendra Lusty
Member Advocates and the Power of Client Success
You've probably heard it called customer success – after all, that's what it's known by in most of the business world.
Here at Access, we call it client success and we have an entire department dedicated to it.
Or you could call it member success. While not a buzz word, this would be just as relevant a term.
What am I talking about?
All these describe the idea that companies should strategize their business plan with the end user in mind. And little by little, it has taken over the business world mindset and become the preferred way to gain an audience's loyalty – and all the benefits that come with it.
Our resident expert, Emily Hayes, VP of Client Success at Access Development, defines it as, "championing for members to drive deep adoption of your products so you have passionate advocates."
The term "customer success" was popularized by the SaaS (software as a service) companies that perfected it. And indeed, it has become so prevalent in the world of technology companies, that formal customer success efforts are practically synonymous with the industry.
And it hasn't stopped there. More and more businesses of all types are adopting this mindset. In fact, the job title of Customer Success Manager is one of the top 10 fastest growing careers, with a 734% increase since 2015.
Any business with an audience or end user will benefit from the same principles, no matter what their clientele looks like. That includes membership organizations that depend on renewals and referrals to stay afloat.
In fact, we think there's so much power behind this way of thinking that we wanted to share it with you. If you have yet to implement a member success program of your own, please take the following information into consideration.
Member Advocates: The Liaisons that Lead to Member Success
Member-based organizations are service-oriented by nature. They have business models that need members to renew year after year to stay afloat. So they employ strategies to keep members happy and engaged: member services to solve issues that arise, value-added benefits or loyalty programs to encourage regular usage, account managers to upsell, etc.
These are still great and worthwhile efforts for any business to engage in.
But a dedicated member advocate (or a whole company of advocates) can take your efforts from good to great.
In fact, the hallmark of customer success is a formal effort in the form of an employee or department dedicated to:
Defining exactly what "success" looks like
Figuring out what's keeping some customers from that success
Strategizing how to get more customers to succeed
Getting the rest of the company on board with those efforts
This doesn't change just because you have members instead of customers. Think of your membership offerings as the product you're selling. Either way, the idea is to be proactive instead of reactive. A member advocate will follow the same path as any good customer advocate.
How do we know this? We have our own success efforts in place. Here at Access Development, we serve 800+ membership organizations who offer our discount programs as a member benefit for associations. As a result, we treat their members as our customers. Emily Hayes and her team advocate for those members, and have reaped many rewards from doing so.
As your member advocate(s) analyze member data, they will come to know the people behind the numbers. In doing so, they can proactively accomplish the following things for your organization too.
Identify Pain Points Before They Cause Mass Churn
The first step a Member Advocate should take is to define what "success" looks like to their organization. Most of the time this means defining the correct way or frequency for members to interact with your product. However, it's so personal to each business that it will probably require a company-wide effort to define it.
The second step is to research what prevents members from achieving your definition of success.
This is where all that juicy data comes into play. So many companies collect data, but few know exactly how to use it to great effect. This is why it's so important to have at least one person who is consistently involved across the entire effort. In reviewing all the data and comparing it to the big picture, trends reveal where the pain points are.
Are your instructions unclear? Is your offering overpriced or inferior to the competition? Are employees rude or untrained?
Whatever the research reveals, any issues need to be addressed or they can lead to churn.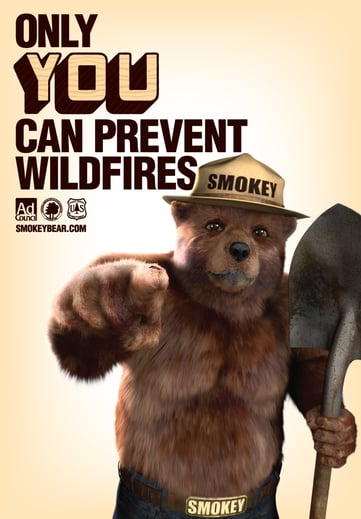 Churn. That's another of today's current buzz words. It's basically what happens whenever a customer drops you because you stopped fulfilling their needs in a satisfactory way. Other words might include attrition, turnover, loss, non-renewal, etc.
When members are having issues with the product, you don't assume there's something wrong with the member. You take a closer look at the product, the instructions or the service behind it.
With a member advocate in place to see things from your membership's perspective, you can start erasing these issues before they become a problem for future members. Think of all the time your company can save putting out fires by preventing them from starting in the first place.
"Client success really is a company-wide initiative," said Hayes, "with one department monitoring how members are engaging with the product, another watching how our messages are received, etc. However, the client success department is the voice."
Identify Most Valuable Members and Optimize Their Power
One proven way to drive more of your members toward "success" is to look at your most passionate members to see what sets them apart.
And since these VIP members also have the desirable habit of sharing their joy with others, keeping them happy is also in your best interest.
Here's how loyal and engaged customers are valuable to brands:
And there are a lot of other statistics illustrating the value of loyalty and engagement here.
At Access, Hayes and her team developed the Access Champion's program to harness the power of key advocates in client organizations. Over the last three years, they've developed new and meaningful ways to interact with them beyond traditional email communications.
They've found new ways to engage through case studies, incentives for desired behaviors, fun prizes and more. Better yet, these champions have gone on to share the same best practices with members, spreading the engagement to the entire organization.
"We know if we have strong champions, we will have strong members," Hayes said.
Advocate on Members' Behalf to Other Departments in your Organization
Everyone in a company should feel ownership in the member experience. However, member success efforts are at their most effective when someone takes ownership of the initiative.
The real magic happens when a member advocate is empowered with resources and decision-making abilities. Then they can direct the efforts of the rest of the organization to the make the most impact.
At Access, Hayes is currently working closely with Product Development, the team that updates and optimizes the way our discount program (Access' core offering) functions.
"This is the most exciting part because we enact real change in the direction our company takes," said Hayes. "We learn directly from members what they want and then collaborate with the rest of the company to bring those dreams to life. The best discount programs are tailored to real world needs."
With Client Success as their voice, these members have a "seat at the table," helping us determine where our resources are best spent.
Members are an essential part of the decision making process because the only way we succeed, is when they succeed.
Learn From Experts and Thought Leaders in the Field
In the 3 years since Access launched its own client success effort, we've lost fewer clients to churn and seen more testimonials from satisfied clients than ever before.
So forgive us if we're a little excited to get the rest of the business world on board.
"We've seen great results from our client success efforts," said Hayes. "And now there's so much information out there, we know any membership organization could implement a member success program with, well, great success."
With so much well-deserved hype around customer success, there are a growing number of professional blogs and other resources available to aid you in becoming an expert for your own organization..
And of course, those who partner with Access will benefit from the years of knowledge Hayes and her team have amassed over the years.
Hungry for more information? Here's a few related articles to help you down the path to success.
Topics: Customer Engagement, member retention, millennial statistics, customer retention, coupon statistics, member engagement, customer loyalty, statistics, client success, member loyalty, loyalty statistics
For over a decade, Kendra Lusty has been a writer for Access Development, and currently focuses her research and writing on topics related to loyalty and engagement.