Ashley Autry
10 Subscription-Based Services Doing It Right and Adding Value
Access is often used by subscription services as a way for them to bring added value to their product and customers. Discounts offered on or with these subscription-based services are more relevant than ever before as their popularity continues to increase. And we're predicting this trend will only continue to pick up steam as it's already grown by more than 100% a year over the past five years.
But what do we mean by "subscription services" exactly?
A subscription service involves paying a certain amount of money in regular intervals to receive a product or service – everything from magazine subscriptions (i.e. People), to TV and music streaming (i.e. HBO NOW & Apple Music) and subscription boxes (i.e. Birchbox).
15% of online shoppers have signed up for one or more subscriptions and the average amount of subscriptions an active subscriber holds is two, but nearly 35% have three or more.
And as popular as these services are becoming, they are just as popularly being canceled (known in the industry as "churn"). Overall, 40% of e-commerce subscribers have canceled their subscriptions, with more than one-third canceling in less than three months and over half canceling within six.
The subscription service game is a hard one to play. With high churn rates, consumers are looking for some kind of added value that makes them stay - a big part of the reason so many of them start working with Access. So what is it that influences consumers to 1) sign up for a subscription service, 2) cancel it, or 3) become a long-term customer? These stats offer some insight:
Why do people say they sign up for subscription services?
It was recommended by someone (68%)
They wanted to try something new (66%)
It came with a financial incentive (65%)
They specifically needed the product (37%)
They liked the subscription model (34%)
It had the flexibility to cancel (30%)
Reasons given for cancelling subscriptions:
Insufficient value for the money (78%)
Dissatisfied with product/experience (77%)
Preference to buy when needed (69%)
Lack of flexibility (45%)
Found better subscription (30%)
Factors that positively influence retention among subscribers:
Personalized experience (78%)
Convenience (56%)
Value for the money (54%)
Tailored experience (49%)
Surprise and delight (38%)
Sense of community (24%)
Because of the current trendiness when it comes to subscription services and the fairly saturated market for them right now, we thought it'd be interesting to highlight 10 subscription service picks that we think are doing it right and bringing added value to the customer.
1. Amazon Prime
The Amazon Prime membership encompasses many useful perks. At $12.99 a month and cancellation available any time, this subscription offers unlimited two-day shipping as well as same-day and 2-hour delivery options – a huge convenience value.
And one of the most popular perks with Amazon Prime is its entertainment offerings, including free streaming of prime TV shows, movies and Amazon originals, access to exclusive library songs from Amazon Music with no ads, bonus games, free in-game loot, a monthly channel subscription to Twitch, and over a thousand books, magazines, comics and more.
2. Netflix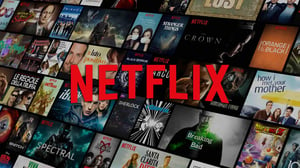 46% of consumers subscribe to an online streaming-media service. One of the most popular being Netflix as it offers a wide variety of TV shows, movies, anime, documentaries, original programs and more. There are no restrictions to how much you can watch or when, and best of all there are no commercials. The subscription fee starting at $8.99 a month and can be canceled at any time.
When you're home sick for a week and feel like you've watched everything Netflix has to offer, fear not as new content is added weekly. And one of my favorite features of Netflix is that it can be watched on a multitude of devices and content can be downloaded to watch offline (perfect for traveling).
3. Spotify Premium
For music lovers everywhere, Spotify Premium brings an unlimited amount of music, podcasts and more for $9.99 per month. And if that's not enough value for you, that subscription fee also includes a free Hulu membership (valued at $5.99/month) and can be canceled at any time.
Subscribers can download music to listen to offline, enjoy no ad interruptions, have access to all tracks, get unlimited skips, high quality audio and share music through Spotify playlists.
4. Dollar Shave Club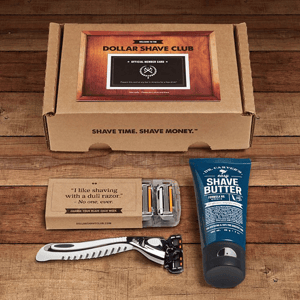 Dollar Shave Club is a unique subscription box service specifically for male grooming products. Men can easily and conveniently order their preferred shaving products, deodorant, wipes, shower items, hair styling products, skin care and cologne.
Prices vary based on what's in the kit, shipping is free, subscription can be canceled at any time and has a 100% money-back guarantee. To begin, choose from different options of starter sets that include trial size products for a cheaper price. A couple weeks later, you'll receive a restock box with full sizes of those same products at a discount. From there, you can add and remove products in your box and adjust how often you receive it. The more you buy the more you save.
5. Ipsy
Ip
sy is so popular it currently has a waiting list for those looking to join its beauty community. This subscription box is tailored towards women and provides personalized glam bags based on information you provide in your beauty profile and product reviews.
There are two subscription options: 1) the Classic Glam Bag - includes 5 deluxe, sample or full size beauty products and a small makeup bag every month for $10, or 2) the Glam Bag Plus – includes 5 full size beauty products every month based on beauty profile for $25.
Other Ipsy perks include daily, exclusive promotions to help members discover beauty products and amazing deals from brands, a members-only marketplace where you can shop for beauty products and earn cash back, an active Ipsy community, and earning points for participating in activities like referrals, product reviews and more to redeem free products.
6. FabFitFun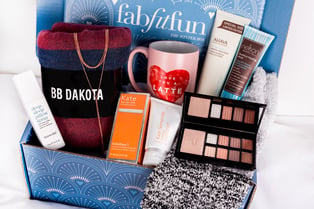 FabFitFun is a lifestyle subscription box service. Products in each box include items relating to beauty, fitness, wellness, home and more. Each box costs $49.99 but has a guaranteed value of $200. Boxes offer full size, premium products delivered (with free shipping in the U.S.) four times a year.
Other perks include FabFitFunTV which allows you to stay well and active with access to health and wellness videos on yoga, dance, toning, cardio, Pilates, meditation and cooking. Members also enjoy 30-70% off on sales and get to be part of the FabFitFun community.
And lucky for you, Access just so happens to have a deal of our own with $10 off subscription purchase with FabFitFun.
7. BarkBox
This subscription box service is perfect for dog owners everywhere. Each box has a themed collection that includes at least 2 unique toys, 2 all-natural bags of treats, and a chew.
The longer your subscription, the lower the cost of the individual box (shipping is free). Subscription options include: per month ($29/box), 6 months ($25/box) or 12 months ($22/box) – with each box valued at over $40.
The catch? You commit to finishing out the full subscription amount you signed up for. So a little less flexible on cancellations, but if you're not happy with your box they'll work with you to get it right.
8. Blue Apron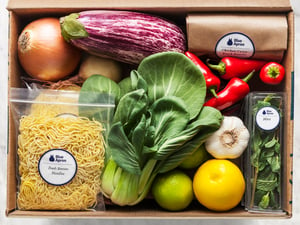 Meal kits are all the rage and we can see why. They provide healthy, proportioned meals with all the ingredients in one place. In fact, 97% of current fresh meal kit delivery service subscribers are using the company they originally signed up with, and 90% would recommend fresh meal kit delivery services to their friends.
With Blue Apron, you can choose your own chef-designed meals with fresh ingredients delivered in an insulated box right to your door. Each box comes with recipe directions, responsibly-sourced & quality ingredients, perfectly-portioned amounts and recyclable ice packs and packaging.
The subscription price varies depending on serving size, number of recipes and frequency of meal deliveries. Boxes have flexible delivery and can be skipped or canceled at any time.
9. Graze
69% o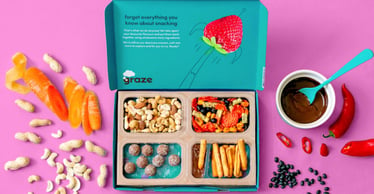 f consumers who have subscribed to food boxes said they've been at least somewhat satisfied with the experience. And we're sure Graze is included in that percentage with its snack boxes specializing in healthy, well-proportioned goodies.
Simply create an account that includes your snack preferences and you'll receive a tailored snack box to fit your tastes. Snack boxes are $14.99 each and are shipped every two weeks, but you have the ability to have them shipped as often as you'd like. Enjoy your first snack box free on Access when you sign up.
10. ExpressVPN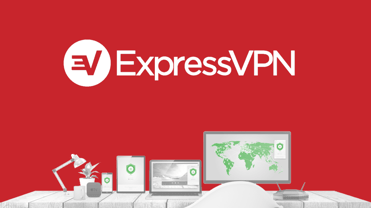 This unique subscription service offers unrestricted access to content around the world, keeps you secure and anonymous whenever you're online, and has unlimited high speed internet. A single subscription comes with easy-to-use apps so you can have ExpressVPN on all your devices.
With a 30-day money-back guarantee and 24-hour live chat support ExpressVPN plan selections include: 1 month ($12.95), 6 months ($9.99/month) or 12 months ($8.32/month).
What Are Your Favorite Subscription Services?
Because of the growing fascination with and demand for subscription services, we'd encourage making them a part of loyalty programs, member benefits and discount programs – bringing even more added value to your members.
And be sure to check out our exclusive Access deals on the following subscriptions:
FabFitFun – $10 off subscription purchase
Graze.com – Sign up and receive your first snack box free
Eharmony – 30% off 6-month membership
HelloFresh – $80 off; $20 off your first 4 orders
eStreamTV – Special rate of $6.99 per month
LifeLock –10% off your first year
YogaClub – $25 off first 2 boxes
Audible – Get a 2-month free trial and enjoy $10 Amazon.com credit when you become a paid Audible member
We've been talking about our subscription service favs, but we'd love to know your picks. Drop a comment below and let us know what products and services you subscribe to and why.
Topics: Customer Engagement, Member Benefits, member engagement
Ashley Autry is a Marketing Professional at Access Development. She's an expert proofer, gatherer of loyalty stats, research ace, writing queen, and overseer of various marketing projects.