Kendra Lusty
Four Irresistible Membership Perks Ideas Any Organization Can Use
So you want to add some membership perks to your benefits package.
We get it. After all, membership organizations everywhere are discovering how powerful perks are as a recruitment and retention tool.
In a previous article about membership perks, we defined membership perks as: extra value added to a membership in the form of bonus products, services, opportunities, etc. Admittedly, there's quite a bit more nuance than that, so if you need a refresher, that article answers questions like "what are membership perks?" and "why use membership perks?"
Here's a quick recap: organizations use perks to strategically fill gaps in their member benefits packages. If members are churning because they simply aren't engaged enough, the right membership perk at the right moment can give them a reason to stay.
Now, I'm sure you have more questions, like "what are the different kinds of membership perks?" and "what kinds of organizations use them?" Those are the questions we'll answer in this article.
Types of Membership Perks
More and more organizations are discovering the power of membership perks, which is good news for those just now looking into them. The type you choose to offer members will depend on many different factors (e.g. your budget, your membership structure, and most especially your needs.)
What qualifies as a membership perk? Technically, anything you give members beyond your core benefits (the main reason members join an organization in the first place) is a perk. In general, the most common perks will fall into one of four main categories: exclusive content, discounts, surprise rewards and loyalty currency. Here is an overview of the most common types of value-add membership perks.
Exclusive content
A great way to form deeper emotional connection with your member is by inviting them into your inner circle. People who are treated like VIPs tend to not only stay loyal, but convince their friends to join too.
For some organizations, this might look like sneak peeks at products or services before they're released to the public. Others still have found great success by inviting members into the decision making process by asking for their participation in surveys and user testing. Or maybe it's simply a behind the scenes look at the people and processes behind the membership
You'll often see professional associations offering continued learning opportunities, certifications, networking and other ways to advance careers. This type of content could be appealing to members of all types of organizations.
It may take a bit of testing and analysis to figure out how to best communicate with your unique membership, but recent statistics can give you a starting point. For example, 54% of consumers want to see more video content this year. Just keep in mind that if you want to offer content as a member perk, you'll have to make sure it stays exclusive and not available to the general public. Or at the very least, your members get exclusive access for a time first.
Discounts
People love discounts. The vast majority (94%) of US consumers report using coupons when shopping, and younger generations are proving even more deal savvy than their elders.
One of the biggest benefits of offering discounts as a membership perk is that you can frame it as a way members can offset the cost of membership. In fact, a simple calculation could illustrate how regular redemption can save members more than they pay, in some cases, much more.
Organizations that bring people together under a common interest are often seen offering industry discounts. These groups can add a lot of value by targeting deals that their audience will love. For example, sporting clubs often negotiate members-only deals at sporting goods stores, gyms, event tickets and the like because those are things their members are likely to be buying anyway.
And membership groups of all kinds have found great success offering universal discounts. This bleed over into everyday relevance means that much less hesitation when renewal fees come due. You've proven your worth so many times over. If you're looking to partner with a discount program provider, keep in mind that the best discount programs will have high value, local, in-store deals in categories that reflect where people are already spending their money.
Surprise Rewards
Surprise rewards have been known to turn casual members in to loyal members, and turn loyal members into super-excited-have-to-tell-everyone-I-know-about-this members. There's a reason it's known throughout the industry as surprise and delight. Unexpected rewards are a proven way to bring feelings of delight (and gratitude) to recipients.
Gifts don't have to be expensive to be meaningful. Some inexpensive ideas to show appreciation might include thank you notes, a follow-back on social media, birthday freebies, just because gifts, etc.
The idea is to show that you value the relationship enough to invest in keeping them happy.
Loyalty Currency & Cash
Points and miles have long proven highly motivating member rewards for encouraging the behaviors you want your members to engage in. When it comes to loyalty currency, cash back is a popular option for people. Just the idea of cash is enough to make most of your members sit up and pay attention. Plus, many reputable points and cash back providers feature merchant-funded rewards. This means organizations don't have the cost of funding the rewards themselves, and can even revenue share a portion of each earned reward to help offset the cost of the program.
The value gets exponentially bigger when organizations offer cash back on big ticket items like travel bookings. Discount travel one of the most highly requested member benefits out there. When you add cash back or points accumulation to the mix, you'll see members earn tens, even hundreds of dollars in a single purchase. That's some seriously good will they're banking along with the dough.
Membership Organizations That Offer Perks
Any business with a membership model can benefit from offering perks. These organizations generally charge a recurring fee for an individual to keep their membership. Occasionally, organizations will offer membership for free, requesting instead the members' email addresses or attention.
Membership tiers are another popular model, where those who pay more receive access to increasingly more and/or better benefits.
Some of the most common membership models include:
Social Clubs (sports clubs, hobbyists, etc.)

Professional Associations (teacher associations, nursing associations, etc.)

Non-profits (churches, charities, etc.)

For-profit Businesses (retailer digital punch cards or points rewards, clubs like Costco, etc.)

Individual Creators (coaching and training courses, Patreon pages)
Your organization type is one of the many factors that help determine which perks will give you the best results. Other factors will probably include: current structure and pricing structure, organization goals, issues to troubleshoot, etc.
What Perks Are Best For Different Membership Needs?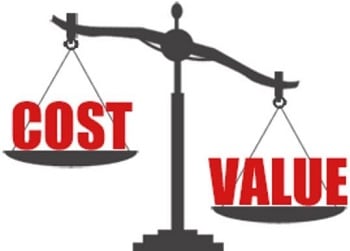 One of the greatest challenges that organizations face when offering a new benefit or perk is justifying the cost with the profits they generate. The old maxim says: the more value you offer, the more engagement you'll receive in return. But the answer isn't always as easy as offering more.
In fact, many organizations find this to be a delicate balancing act between cost and value. And with the recent trend of businesses devaluing their rewards, you'll want to steer away from overpromising just to get people in the door.
A better way is to consider all the factors beforehand. That way, you'll be able to deliver perks that are compelling to your members AND beneficial to your organization goals.
Consideration #1: What is your pricing structure, budget and expected return on investment?
Finding your budget for adding membership perks to your benefits package will likely take some calculations. If you already know your MLV (member lifetime value), MAC (member acquisition cost), and your member retention budget, then you're already most of the way there. Here are a few examples that illustrate the influence even a small retention budget can have on a member's lifetime value.
If it costs $25 to recruit a new member, and new members stay an average of 3 months at $10 per month, then your profits would be about $5 per member.

$30 ($10 per month x 3 months) - $25 recruitment cost = $5
If spending $1 per member per month on a membership perk raises retention to an average of 1 year, then your profits would be about $83 per member.

$120 ($10 per month x 12 months) - $37 ($25 recruitment cost + $12 retention cost) = $83
If spending $2 per member per month inspires members to upgrade to a higher membership tier at $15 per month for 1 year, then your profits would be about $131 per member.

$180 ($15 per month x 12 months) - $49 ($25 recruitment cost + $24 retention cost) = $131
Establishing a budget will get you a long way toward selecting the right value-added benefit for your needs
Consideration #2: What membership perks are likely to have the greatest influence on member behavior?
A 2021 study of retail brand loyalty programs revealed what encourage members to make the jump from free to paid membership. 81% of traditional loyalty program (free) members would join a premium loyalty program (paid) at their favorite retailer, as long as the benefits were valuable. And what kind of perks would encourage these members to pay for premium membership? The top answers included: free shipping (66%), instant discounts (60%), surprise rewards (45%), holiday discounts (38%) and exclusive deals (35%).
This is just one example of member engagement statistics that can give you a head start by revealing industry trends. Though if you want to know how to best engage your unique audience, member surveys and data monitoring will take you the rest of the way.
Consideration #3: What do you want to accomplish by offering membership perks?
If an organization has a goal or issue to troubleshoot, then they can find success by choosing perks proven to help in that area. The end goal for most organizations is member and customer retention (and if it's not, maybe it should be.) And sometimes there's a specific pain point or issue standing between organizations and that goal. Choosing perks as a solution to overcome that pain point can often move the needle on engagement and ultimately retention.

For example, a state farm bureau had a challenge to overcome: recruiters were having trouble justifying the cost of membership to potential members, especially to younger generations. To help solve this, they partnered with Access Development and offered the largest private network of everyday local discounts as part of membership. This gave them a tangible benefit with a clear monetary value to discuss with potential members. With this tool, they were able to surpass their original recruitment goal by over 10%.
A few other scenarios might look like this:
| | |
| --- | --- |
| Challenge | How membership perks can help |
| Soccer club has trouble keeping members engaged during the off season | Universal discounts are relevant all year long. And when you can save members money on the things they'll be buying anyway, it gives you a great way to communicate positively any time of the year. |
| Nursing association has to raise prices next year | Surprise benefits help members feel appreciated and valued. |
| Retail brand wants to introduce a premium membership tier to members used to getting membership benefits free | Exclusive discounts are highly motivating to encourage members to pay for membership. If they already love your brand, exclusive rewards will encourage them to shop more often. |
| Charity struggles to keep members emotionally engaged year after year | Exclusive content can give donors behind the scenes insight into the shared goal they're helping to accomplish, and the people they are helping. |
| Premium rewards program sees members quit before redeeming a single reward | Many providers of points-based rewards programs are looking into offering cash back instead. When members have more freedom of choice and simpler ways to earn and burn, they're more likely to stay engaged. |
Add Membership Perks to Your Benefits Package
Businesses everywhere are embracing the idea that:
Rewarding members leads to deeper member engagement
which leads to higher levels of member retention
which leads to better return on investment.
That's the reason many organizations are finding them well worth the cost.
As industry demand grows, many great plug and play programs are offered from reputable sources. This gives you the option to partner with another company and launch high quality perks to their members with hardly any time and effort. Of course, you can always design your perks in-house if you have the time and capacity. Here's a guide for those ambitious enough to try.
If the process of choosing the right one for you sounds overwhelming, contact the membership perks experts at Access Development. For the past 25 years, we've built the world's largest private discount network, cash back travel booking engine and more perks that your members are sure to love.
Topics: Customer Engagement, Member Benefits, mobile discount programs, customer retention, member acquisition, Discounts, membership perks
For over a decade, Kendra Lusty has been a writer for Access Development, and currently focuses her research and writing on topics related to loyalty and engagement.