Kendra Lusty
Partnering With a Membership Perks Provider: 8 Questions to Ask
If you're interested in adding some membership perks to liven up your benefits package, then congratulations!
Many businesses have used perks to deepen their connection with members, increasing engagement and, therefore, customer retention.
For a refresher course on the power of offering membership perks, check out these articles:
Learn the answers to the questions: "what are membership perks?" and "why use membership perks?" in the article: Membership Perks: Strategic Benefits for a More Engaged Membership.
Learn the answers to the questions: "what types of membership perks are there?" And "what membership perks are right for my organization?" in the article: 4 Irresistible Membership Perks Ideas Any Organization Can Use.
Hopefully these articles have helped you choose which type of member benefit to offer. You should have a budget, a goal and (probably) a specific challenge you're hoping to solve. And you likely have a sense of how involved you want the perks provider to be, whether you prefer a product vendor or a partner in success.
Now, it's time to make a plan for bringing your new benefit to reality. Some have found success building value-added benefits like discount programs in-house. But many find that partnering with a provider can be one of the easiest and fastest ways to launch a quality benefit to members.
After all, membership perks providers have made themselves experts in their own fields. They have experience marketing their product to members; they know how to support it. And research shows that more businesses who use a loyalty program vendor experience a return on investment within the first 6 months compared to those who build a loyalty program in-house (51% v. 41%).
Programs can vary widely, so before you sign on the dotted line, there are some things you should know to ensure you're signing your members up for a quality program that will fit your needs and benefit everyone.
In Which Channels Do Members Access Their Perks?
Members want to connect with their membership organizations through their favorite channels, so you'll want a partner that offers multi-channel access: print, website, mobile app, social channels, etc. Not only that, they should also be willing to evolve as your members do.
When it comes to digital content, if you prefer your partner to manage the website, will they private label to content to match your brand? Alternately, if you prefer to maintain control, will their content easily integrate into your private webpage through an API?
Does Your Perks Partner Assist with Member Onboarding and Product Launch?
Members are never as excited about your program as they are on the day they sign up, so it's important to set them up for success from the first day with member onboarding. What processes does the provider use to educate and encourage usage, and how quickly do they reach out to new members?
Of course you'll want to know how quickly after you sign up that the provider will be able to launch the program to your members. But you'll want to keep in mind too that introducing a new perk presents a whole list of opportunities like registration prizes, usage contests and rewards for referring friends. Is the provider willing to collaborate on ways to make your product launch an exciting and valuable event for your members?
How Much Marketing Support do They Provide?
When you offer a benefit, you want it to be well used and loved by your members. Quality providers won't leave the onus of encouraging usage on the organization. Will the provider use their intimate knowledge of the product to provide advertisements, how-to's, FAQ's and other support materials? Do they have the capability to deliver a market strategy through multiple channels: print, web, email, social media, etc.?
Will they (with your permission) regularly email members on your behalf? And if they do email members, what is their send reputation, personalization capabilities and typical open & click-through rates?
How Good is The Customer Service of Your Membership Perks Provider?
Good customer service is extremely important to members. In a world where many businesses are striving for a "set and forget" structure with self-help only options for members to turn to for assistance, 74% of consumers said they are more loyal to a business that provides them with the option to speak to a human. Now is not the time to skimp on customer service.
Is the provider responsive and timely with phone, email, live chat, SMS texting and/or social channel customer support? Do they charge members for calling a live agent? What about the depth of support: is it basic-level only or do they have a higher tier of customer care available if a case needs to be escalated? Are they willing to go to bat on behalf of your members if they experience an issue with one of the perks? Even better, are they willing to offer proactive support where helpful, as with white label travel portals, where pre-check-in confirmation calls can prevent issues from happening in the first place.
How Much Does the Program Cost & Are There Ways to Offset It?
You want to get the most value for your members that your budget will allow, and your extensive research has helped you narrow down the options. The last thing you want is to sign up with a provider only to learn that marketing and services cost extra, or that they charge you per call for customer service. So don't be surprised by hidden charges; ask for an itemized pricing sheet beforehand.
Beyond that, you can ask: does the provider offer revenue-sharing opportunities? Revenue share can be a valuable tool. Done right, it can benefit all parties involved. If you can offset the cost of a quality program to make it more affordable, and you know that your members will use it, then it's worth crunching some numbers.
A note about "free" discount programs: Be aware that businesses who blast their membership with low-quality offers in the hopes that they can make money don't often succeed. No one wants to shop through affiliate links they don't need or trust for offers lower than you can find on any public discount site. Even worse, it can erode the member loyalty that's taken so long to cultivate (because members can sense a cheap move, and they'll resent it.)
Does Your Perks Provider Offer Member-Level Reporting and Analytics?
Since partnering with a membership perks provider usually comes with a price tag, you'll want to ensure it's being used and enjoyed by your members. Does the provider track this data and share it with you? How detailed is the member data they are able to share, and do they also provide the ability to organize and analyze it into actionable information? Even better, do they have a client success team at your disposal, ready to suggest tactics to improve the success of your program if usage isn't up to par?
Are the Perks Password Protected to Prove Exclusivity?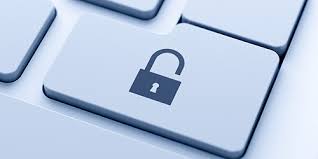 If you're going to offer a benefit as a perk of membership, you want to make sure it's not something they can get for free anywhere else. The exclusivity is part of the appeal, and it gives them a reason to keep their membership active.
Especially in the world of discount programs, there are unfortunately some unscrupulous companies peddling aggregated lists of public-facing offers. Even worse, some will seek a secondary profit by selling your members' information. The best discount programs can negotiate better deals too, because merchants feel more secure about offering deep discounts to an exclusive group of members. So, ask the questions that will protect your members before the damage is done.
Do they Manage Member Data Securely?
People are highly protective of their personal data, and so you must be too. 83% of consumers will stop spending with a business for several months in the immediate aftermath of a security breach or a hack, and 21% will never return to a brand or business post- breach.
It's important to ask any potential partner to prove with documentation their policies regarding data encryption, key management, and acceptable use. And, find out if they have a history of selling member information for a profit or using it to try to sell their own products or services.
Are You Ready to Perk up Your Member Benefits?
When it comes to membership perks, members love discounts. In fact, exclusive discounts consistently top the list of favorite and most sought-after membership perks.
For over 25 years, Access Development has helped hundreds of membership organizations and their millions of members form deeper, more rewarding connections. As the nation's largest private discount network, Access delivers everyday value to members across the US and nationwide.
If you'd like to learn how, contact us.
In the meantime, here are a few more articles that you might find interesting.
Topics: Customer Engagement, Member Benefits, mobile discount programs, customer retention, member acquisition, Discounts, membership perks
For over a decade, Kendra Lusty has been a writer for Access Development, and currently focuses her research and writing on topics related to loyalty and engagement.