Kendra Lusty
The Partnership Effect: How Access Built America's Largest Discount Network
You may have noticed this blog contains many articles explaining why strong relationships are important in the business world. Organizations need a good rapport with their members, businesses with their customers, companies with their employees, etc.
At Access, we know the value of strong relationships. After all, we manage the nation's largest network of merchant discounts. This kind of achievement only happens when you're devoted to forming and forging relationships.
As the 'silent partner,' we strive to make the experience beneficial not just for merchants but for organizations and their members, too. Consequently, Access spends a great deal of effort honing strategies for communicating with everyone we deal with.
Thanks to the amazing work of our partnership marketing division, we've reaped the rewards of relationship building over 700,000-fold.
Member Engagement Begins with Merchant Satisfaction
Merchants are the backbone of our business.
They provide the deals that set Access apart from every other discount and loyalty marketing organization.
Within Access, it is the partnership marketing team responsible for gaining and maintaining strong relationships with those merchants. This team is constantly refining goals to ensure merchant needs are being met.
"Happier merchant partners make a more rewarding member benefits program, which means happier members, clients and - ultimately - us," said Tracie Ellis, VP of partnership marketing.
Establishing Trust to Grow Together
Merchants come to join Access in many different ways. Some are referred by nearby organizations because they know it would be a popular deal with their members. Some sign up for the program online, or call in. Others are recruited by the partnership marketing team.
"The first conversations are all about gaining trust," said Jeff Chan, national partnership marketing manager. "A lot of these merchants have been burned by discount programs in the past. But once we educate them on what Access has to offer, they get excited to join."
In fact, the program has been growing steadily – adding an average of nearly 1,500 locations per month – every single month – since 2011.
Developing Quality as Well as Quantity
A decade ago, Access Development set out to become the largest discount network in the nation. In pursuit of that goal, Partnership Marketing sought out deals from merchants of all types and sizes.
"We reached out to virtually any consumer-facing business we could think of," said Ellis. "And the result is a broad program of diverse discounts. With over 700,000 locations nationwide, nearly anything you want to save on, you can."
With that base in place, recent years have seen the team turn its focus to merchants with the broadest appeal.
Restaurant spending currently outpaces grocery store spending, especially among Millennials. So, Access has intensified its efforts to add popular quick serve, casual and fine dining restaurants.
"Members should already be seeing tons of new restaurants popping up nearby," said Jason Shelby, markets specialist team lead. "Especially in major cities, we're actively recruiting the top-rated restaurants according to TripAdvisor. Only the best of the best for our members."
Maintaining Good Relationships for Greater Compliance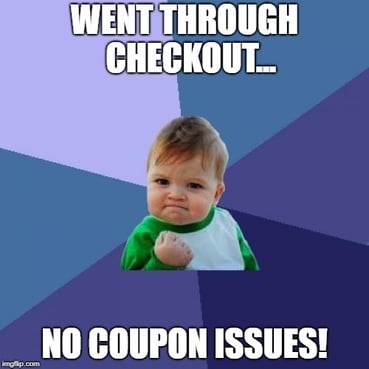 After a merchant decides to offer a discount, the relationship with the partnership marketing team continues.
"We are not a set-it-and-forget-it company," said Colton Henderson, senior manager of merchant relations. "We keep in contact with all our merchants. By educating their employees, we ensure they redeem these deals with smiles on their faces, instead of confusion."
Access has always taken steps to resolve compliance issues as they've arisen. But in the last few years, Partnership Marketing has taken proactive measures to ensure those issues don't happen in the first place.
As soon as a merchant joins, they receive an email welcoming them to the program. But it doesn't end there. Regular contact helps remind merchants of their deal and how to redeem. This includes -- among other things -- follow up emails, a monthly newsletter, and annual call to renew the contract.
Recent numbers show these efforts are working. Last year, Henderson's team spent 47% less time resolving issues. Meanwhile, the team has reported better than 99.5% compliance within the entire network.
Best of all, merchants are happier than ever, resulting in over 97% renewing their contracts year after year.
Protecting the Brand Integrity of Merchant Partners
Another key role of Partnership Marketing is to work with other departments within Access to ensure that merchant needs are being met.
For example, the team works closely with product development. Together, they ensure the Access website and app accurately depict their brands according to brand standards.
"We are protective of our brands, almost as protective as they are themselves," said Ellis.
It also coordinates with the membership marketing team to feature brands in emails and print advertisements. Because no merchant pays for placement, Partnership Marketing chooses brands based on: brand recognition, popularity among members, value of the offer and how well it fits the promotion's seasonal theme.
Of course, merchants always have the last word of approval to ensure they are being represented appropriately.
Inventing New Ways to Bring Value to Merchant Partners
Over the years, Partnership Marketing has experimented with new ways to ensure participation is valuable to merchant partners.
For example, Access Perks (an employee benefit) is free for participating merchants. They can now use the discount network themselves, along with their employees. As a result, merchants enjoy greater employee retention by offering an employee discount program that stretches their staff's paychecks.
And this helps members too, as employees who use the program are more familiar with how it works, making the entire experience even more seamless.
The team's newest initiative is "destination markets." This aligns the travel plans of Access members with top-rated restaurants and retailers in America's most popular travel destinations. Merchants can connect with prospective new customers right when they're most open to experiencing a new restaurant.
Read a more in-depth article about travel discounts in destination markets here.
The Result: America's Largest and Most Relevant Discount Network
With over 700,000 deals nationwide, Access is easily the largest discount network in America. But more importantly, Access has intentionally mirrored actual consumer spending habits to ensure maximum relevance.

Since most consumers still make the vast majority of their purchases in-store, less than 1% of offers in the Access network are online only. The rest are either in-store or online to offline (like a pizza that you order online, but pick up in store).


Included among Access' lineup of popular national brands are tens of thousands of single-owner, "mom and pop" type locations. The partnership marketing division maintains a direct relationship with each and every one of them.

This focus on local value in neighborhoods nationwide means that members everywhere can benefit from the Access network. In fact, 99.6% of the US population is in proximity of an in-store deal.

No other program focuses so much on local deals, especially in rural areas.
"To consistently get the best offers from the best merchants – and keep them – is quite the feat," said Ellis. "I'm honored to work with a team that cares deeply about making this experience worthwhile for our merchant partners, because they are the reason our program is great."
Join the Access Merchant Team
Businesses big and small, if you'd like to join the largest and best discount network in the nation, give the partnership marketing team a call at 888-325-3216 or submit your request for more information at merchants.accessdevelopment.com.
For more information, we continue discussing the Access merchant discount network and the team that made it possible in these follow up articles:
Topics: Customer Engagement, partnership marketing, Discount Programs, private discount programs, customer loyalty, Membership Organizations, loyalty programs, Employee Benefits
For over a decade, Kendra Lusty has been a writer for Access Development, and currently focuses her research and writing on topics related to loyalty and engagement.