Kendra Lusty
Discounting Deeply: Why Access Merchants Offer More
We've written previously about the power of building strong relationships with merchant partners. But to highlight our partnership marketing team at Access, let's explore the importance of valuable offers and why merchants trust their business with Access.

When it comes to merchant discounts, most consumers just want to know one thing: how good is the deal?
But for merchants, there's a lot riding on the type of discount they can (and should) be willing to offer.
How is it then that the Access network consistently has better offers from more merchant providers than any other value added benefit in America? Especially when deep discounts are often associated with marketing gimmicks that only attract coupon addicts – customers who give their loyalty to the best current deal, not to favorite brands?
Unfortunately there's a lot that could go wrong. But with the right partner, there's so much that could go right.
Access Development is dedicated to being that ideal partner. As a result, this discount network features an unusually large collection of 50% off, BOGO (buy one, get one free) and other high-value offers, where the average savings per transaction is a whopping 34%.
Even more telling is the 99.5% compliance rate and 97% retention rate, proving merchants are getting the results they're looking for.
So we're back to our original question. Why do Access merchants offer more?
1. Having the Experience to Know What Works
Obviously merchants want to offer a deal that will benefit themselves and their bottom line. At the same time, Access offers member benefit for associations, with clients and their members to advocate for.
That's where the partnership marketing team comes in. This division of Access Development is dedicated to building strong relationships with merchant partners. It works with merchants, drawing on years of experience to negotiate offers that benefit all involved.
After 30+ years of partnering with merchants to create offers that work, Access has learned a lot about consumer spending. Data shows that deeper discounts are redeemed more often, by more members, than less aggressive offers in the same category.
"Many of our merchants are small mom-and-pop locations who worry an aggressive discount might eat into their already slim profits," said Cameron Willes, senior director of partnership marketing. "We reassure them that of course they can give us a 10% offer, and it won't cost them anything to do so. However, if their competitors down the street are offering 50% off, they may not get the results they're looking for."
2. Putting Businesses in Control Over Offers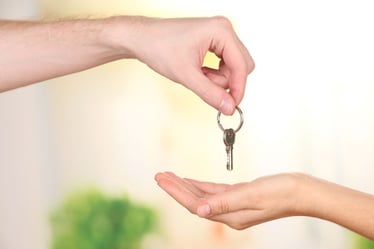 The last thing a business wants is to be stuck with a promotion that is not working, or worse, harming their image or finances.
And yet, few discount programs have the means to adjust offers once set.
Access gives merchants more freedom to structure their offers as they see fit – and to adjust the offer as needed.
The partnership marketing team works closely with each business. It has a lot to share after years of formulating offers should the merchant want some help. After a conversation to learn more about the business, together they decide on a discount perfectly paired with its unique goals.
"If they find their offer is too aggressive, or not aggressive enough and they're just not seeing the results they want, we can change the offer when they need to," said Colton Henderson, senior manager of merchant relations. "The best discount programs are dedicated to the merchant's success as well as the end users' happiness."
Merchants also have the flexibility to limit each member to redeem only once a month, quarter, year or even once per lifetime.
3. A Platform that Protects Offer Exclusivity
Have you ever seen a coupon go viral? Consumers love sharing a killer deal with everyone they know. For businesses, however, a promotion that gets shared beyond the intended scope can really hurt their bottom line.
For years, Access has been listening to merchant concerns about coupon abuse. In response to those concerns, Access has developed its website and mobile app to enforce proper use parameters chosen by the merchants themselves.
Access offers the security of single-use coupons with unique codes that prevent sharing on public sites. This is a huge deal in a world where discount codes are shared regularly on personal and aggregated deal sites, making public-facing promotions hard to contain.
"We have the technology to offer a level of security and flexibility unmatched by anyone else in the industry," said Willes. "I recently went to an industry conference and many people told me no one else comes close to Access in anticipating merchant needs and making our platform work for them."
4. Connecting Businesses with Ideal Customers
Why do merchants offer discounts in the first place? For most, it's to attract new customers to come try their wares. The hope being they fall in love with the product and become loyal customers forever after.
But first it has to reach their target audience. Even a carefully crafted discount can fail if it doesn't.
Through its client organizations, Access serves a wide variety of consumers. This member base spans such groups as affluent travelers, homeowners, teachers, travel clubs, banking customers and employers that participate with employee discount programs and association benefits.
These are desirable demographics to many businesses hoping to attract "just the right customer." Access merchants have reported this as a reason for giving better-than-average offers.
"I'm currently working with a merchant that puts college logos on its products. They contacted us, excited to join because of all the members we have from alumni groups." said Jeff Chan, national partnership manager. "This is just one example of how our member base aligns with target audiences for a lot of these companies."
5. Participation is Free, Including Advertising
Advertising a deal can be a costly endeavor. Depending on the opportunity, ads and printed coupons can quickly drain any company's promotional budget – whether anyone redeems or not.
Access merchants pay nothing to participate, and they receive placement on the website and mobile app. Each features powerful search capabilities to connect members with the deals they want.
The only "cost" to merchants is difference in price members pay after the discount. Therefore, merchants feel they can afford to be more aggressive in their offer.
Even more advertising opportunities are available to recognizable brands with more locations. Access hand-picks popular regional and national merchants for placement in homepage banners, weekly emails, print ads and more. "Since we don't have paid placement, we're really trying to find the best fit for them based off what members want," said Willes.
Of course, Access works closely with merchants to ensure that each brand is represented and promoted with care and respect.
Want to Boost Your Bottom Line?
The partnership marketing team at Access can help you craft an offer that will help you accomplish your goals. To learn more, call 888-325-3216, or visit merchants.accessdevelopment.com.
To learn more about the partnership marketing team at Access, and their efforts to help merchant partners succeed by connecting them with the right customers, check out these other articles:
Topics: Travel, travel statistics, membership discounts, member travel benefits, white label travel platforms
For over a decade, Kendra Lusty has been a writer for Access Development, and currently focuses her research and writing on topics related to loyalty and engagement.