Kendra Lusty
From Bare Minimum to Concierge-Level Customer Service: How to Build Your Arsenal
Last week, we released the article Superior Customer Service: Your Loyalty Program's Secret Weapon. In it, we discussed the importance of customer service to any business, but especially to those with loyalty programs, which rely on a positive customer experience to succeed. In part 2 of this series below, we give some tips on how to enhance your own customer service efforts.
I worked in a call center. Briefly.
Fresh out of college, I wanted to be making money as I searched for a "real job" so I took a position that was notoriously easy to get, at a place that would hire just about anyone.
Admittedly, this company put a lot of effort into training according to client expectations. However, it's very hard to make a group of teens, job seekers, recently laid-off, etc., really care.
I saw a whole lot of stereotypical behavior. You know, like an agent who puts on a friendly voice during the call, but puts the customer on hold to call them names. I've seen agents listen halfheartedly while their real attention is on some homework they're trying to covertly finish. I've been the agent that reaches veeeeery slowly for the answer button hoping someone else picks it up instead.
Unfortunately this scenario is exactly what people have come to expect as "acceptable" levels of customer service. And companies rarely offer anything beyond this bare minimum standard. After all, it is a huge expense to hire and train the number of people needed for improved efforts.
More and more, businesses are catching on to the great need for better customer service. However, few seem to know how to actually get there.
The Customer Experience is King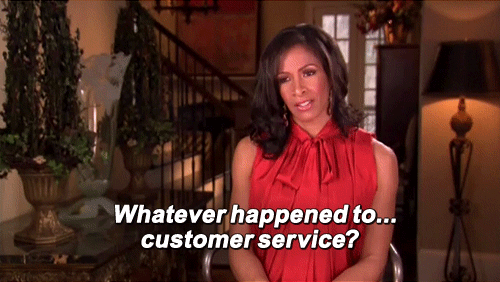 If you've heard lately about the customer experience, that's because more and more companies are talking about it. The customer experience is the sum of all interactions, thoughts and emotions the customer associates with a business.
And companies are realizing that a positive customer experience has a direct relationship on metrics they care about, like acquisition, retention, referrals and more. Nowhere is this more clear than among businesses executing on such strategies as loyalty programs, white label travel platforms and member benefits for associations – just to name a few.
More than anything else, people will remember how you made them feel. Nothing breaks this important emotional connection with members faster than a bad experience with customer service.
Customer loyalty statistics show that customers who received poor service are likely to show you the door (47%) or at the very least, hesitate to return (70%) no matter the quality of your product.
On the other hand, those who received excellent service are more likely to come back, spend more (67%) AND bring friends with them (75%).
And what about those who receive okay service? This group is where you have the best opportunity to tip the loyalty scales in your favor, or risk losing them forever.
Luckily, businesses everywhere are starting to get the hint that it's time to start implementing member engagement best practices. If you're a business looking to provide better service, but don't know where to start, consider that the industry may not be setting the best example to follow.
Go Above and Beyond Industry Standards
One thing is clear. The bar for customer service is currently very low. Unfortunately for customers, this level most often only meets the "what is the bare minimum we can get away with offering?" standards.
This leaves a huge opportunity for businesses willing to take the risk and shoulder the expense of offering higher tier customer support. They are still rare today, but people are increasingly gravitating toward them.
Businesses can benefit from setting their own bar higher-- preferably much, much higher--and back their member benefits programs with a trained support team. Here are a few strategies that will help ensure your customer service department aids company goals by encouraging customer loyalty and member engagement:
Keep your Team Close for More Cohesive Service
Keeping control over your service experience often means taking more aggressive control over the composition and location of your customer service team. Otherwise, you risk letting your service commitment fall short of your quality of product or service, thus allowing the whole experience to feel disjointed and unsatisfactory.
One standard that makes this difficult is the prevalence of outsourced support to call centers. While this may save a business money and building space, they sacrifice oversight of hiring personnel and the ability to fine tune the customer experience as needed.
Beyond this, about 54% of companies in the customer service industry currently utilize overseas workers. People are already making it clear that language barriers have the potential to erode a quality customer experience. And the physical barriers of distance and time difference only make it harder for a business to oversee the quality of service.
The solution is to make sure your service experience emulates your vision for the company as a whole. The method will be unique to each company and might include customizing a memorable sign off script or standardizing answers to difficult questions.
However you decide to proceed, gaining this level of control may require you to find a way to house your customer service team in the same building as the rest of your employees.
Access Development, a company specializing in discount programs for associations and other membership groups, takes pride in keeping its customer service team in house and training each employee in soft touch and active listening skills. This ensures each member is treated exactly the way Access wants them to be.
It's an investment that has reaped many rewards. Because of this effort, the customer service team has become a major selling point for finding new business.
This just helps prove how hungry people are for a consistently positive customer experience.
Set Customer-Focused Metrics to Define Success
To preserve the customer experience, you want every call to end with the customer satisfied, even delighted with the help they received. But there seems to be a gap between how customers and companies define a good experience.
Only 8% of customers felt they received "superior" customer service, despite 80% of companies reporting they provided it. This disparity can only be bridged if businesses prioritize customer needs before their own.
One standard that makes this difficult is the set of self-serving metrics by which a company might define a department's success. Businesses may feel they are succeeding if they can keep certain metrics high: short wait and call times, more upsells, etc. While these things are important, they mostly help define if the team is "pulling its weight" in helping the company's bottom line.
For example, the industry obsession with keeping call times short is often misguided advice. It's true that agents should be excellent communicators, able convey all the information in less time. However, short call times have become a goal in and of themselves. At its worst, this causes agents to rush customers through calls, at the expense of clarity.
When engagement and usage is critical, like in loyalty programs with member benefits, a staple of what we do here at Access – it's an even better idea to help users more aggressively, even performing tasks on their behalf. It would be a worthy investment for any business offering value-added benefits.
Pete Barney, director of member services said that at Access Development, the most important metric is the customer experience. His team rejects the industry standard of short-as-possible call times, meaning Access representatives stay on each call until they've answered every question and resolved every issue. "Whether it takes 2 minutes or 60, we feel it's worth it for the member experience that they hang up feeling well taken care of."
And to ensure that customers are well-satisfied, Access' end of call survey asks them to rate it on customer-focused metrics such as "please rate your overall service experience" and "please share one thing that would have made your service experience better" With the focus on maintaining high ratings on questions like these, Access can be confident member perception matches its own.
Support Your Customers Proactively, Not Just Reactively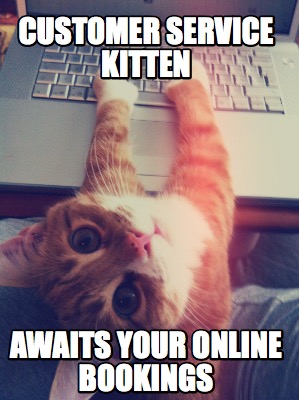 Customer service departments are great for diffusing and repairing a negative situation. But have you ever considered the potential your agents have for preventing that situation in the first place?
One standard that makes this difficult, particularly in the world of loyalty programs and membership benefits for associations, is the trend toward unsupported benefits. In these instances, customers and members are left to fend for themselves to ensure the benefits they receive end up actually delivering the value they expect.
For example, let's look at the travel discount benefits industry, especially in regards to white label travel platforms. There are many programs out there boasting great deals on hotel rooms, car rentals and more. Unfortunately most of them strive to be "set and forget" providers, expecting the members to take care of themselves after purchasing.
Some don't even provide a phone number to call. This means if a member arrives to find a wrong or absent reservation, their only option is to send an email and wait, stranded, for a reply.
This is a widespread problem in the travel industry. A study of 3000 of the largest travel and hospitality companies revealed they ignore 70% of emails and 46% of social messages. Even when they do respond, the vast majority (97% of email responses, 70% of social messages) fail to thoroughly answer the customer's question.
This isn't good enough when 60% of travelers place the highest priority on great customer service when deciding which travel company to do business with. That's compared to 46% of travelers who prioritize companies with the best loyalty program. If your goal in offering discounts in the first place is to delight your members, poor customer service accomplishes exactly the opposite.
A much better way is to proactively engage with members. In the example above, that would mean ensuring that any promised services will be delivered as expected.
As a loyalty discount program and white label travel portal provider, Access Development sets an example of "concierge-level customer service."
Against industry standard, an Access representative personally confirms each member's reservation on their behalf well before arrival.
Brad Conner, senior director of wholesale travel, said, "We are a dying breed of customer service because businesses forgot about the member experience and started caring more about profit margins."
Conner has found that many clients are hungry for a member benefit program with superior customer service. "They're tired of complaints," he said. "They wanted benefits that would make them look good and smell good. And they're realizing choosing unsupported benefits was a mistake because they just stink."
How do you Measure Up?
So on a scale of bare minimum to concierge-level customer service, where do you fit? Most companies assume their efforts are good enough, without envisioning all the good they could do if they really upped their game.
If you want to partner with a member benefits provider that makes customer service a top priority, give Access Development a try. Find us at www.accessdevelopment.com or by calling 800-840-0032 and see how Access can help you find (and retain!) your membership with excellent benefits and service.
Related articles:
Topics: Customer Engagement, partnership marketing, Discount Programs, coupon marketing, customer service, coupon strategies, private discount programs, customer loyalty, Membership Organizations, loyalty programs, travel statistics, Employee Benefits, member travel benefits, white label travel platforms
For over a decade, Kendra Lusty has been a writer for Access Development, and currently focuses her research and writing on topics related to loyalty and engagement.