Kendra Lusty
The 2020 Access Development Year in Review
As 2020 draws to a close, the air is filled with comments like: "There's no place like home for the holidays… too bad we can't go." and "Happy New Year… we hope." and of course, "Is this dumpster fire of a year over yet?"
Indeed it has been a difficult year for many. Some said goodbye to loved ones too early. Some struggled with unemployment and financial strain. Others fought to keep doors open on restaurants, shops and other businesses big and small.
However you are weathering the storm, I'm sure we can all agree 2020 is destined to become synonymous with major change.
At Access, we started the year with big plans for expanded travel and lifestyle benefits, app updates and other member wants on our ultimate wishlist. But 2020 changed a lot of priorities for so many members, which in turn changed priorities for the member organizations, employers and merchants that make up our client base. As a result, Access had to refocus as well.
The holidays are a time for celebration. And all things considered, we at Access have a lot to celebrate.
A New Focus: Back to the Basics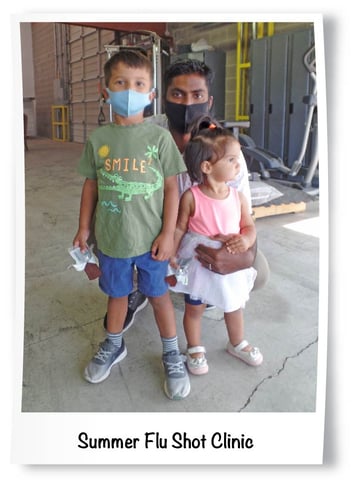 Businesses everywhere have needed to adapt. Many adopted socially distant solutions like online ordering, takeout, curbside delivery and partnering with services like DoorDash and Grubhub. Others went searching for affordable value-added benefits like discount programs for associations.
Consumers, too, have adapted, stretching thin budgets by purchasing only necessities and looking for discounts. Access has adapted right along with them – serving up deals that don't require in-store redemption and emphasizing discounts on essential products and services.
Discounts on Everyday Essentials
Access ended 2020 with 1.2 million deals, ranging from high end travel perks to our specialty: single location 'mom & pop' shops and restaurants. Unfortunately, 2020 has been extra hard on small businesses. Many have seen significant drops in customer traffic because of lockdowns, travel restrictions and mandatory closures, and have been forced to shut their doors.
One reason our merchant partners are eager to offer discounts are for the benefits they receive in return: reaching new customers, encouraging repeat business, encouraging higher spend, etc. All these actions which help businesses thrive have been even more crucial in the past year.
Even though we started the year with plans to expand our selection of high-end experiential discounts, we ended relying on less flashy, but more practical discounts like food, services and more. After all, the best discount programs will offer both. So to better serve our members, we compiled a wealth of savings on everyday necessities and took all the work out of finding and redeeming them.
Helping Clients Help Members: The COVID-19 Playbook
When lockdown hit, our clients: member organizations, employers, retailers and more, needed more and different ways to communicate value to their constituents. To help them stay relevant in a changing world, we created the Covid-19 playbook and other marketing campaigns.
The playbook was designed to make it easy for members to find and use the discounts that would be most relevant during lockdown. Some of those included groceries and take out delivery, home office set up, education resources and telehealth services.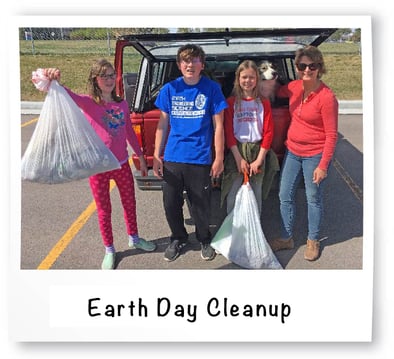 Holiday Savings Campaign
After the popularity of our first Holiday Campaign, we brought it back for 2020. It was even more important to make sure every member had the opportunity to save their hard-earned dollars on holiday gifts. To accomplish this, we highlighted deals from merchants with online to keep members out of stores, and we sent the emails from Nov 9-13 to make sure packages arrived on time despite predictions of slow shipping times.
Client Experience Initiative
To ensure we continue helping our valued clients going forward, we created the client experience task force. These leaders met extensively with clients, researching deeper into their goals and the obstacles keeping them from succeeding. Through these interviews and surveys, we've developed a long-term plan to better help clients succeed, no matter what their individual definition of success is.
Solutions are already in the works, and our clients can soon look forward to more "plug and play" marketing support including videos like these: Travel Savings and Savings at Disneyland Resort. Also, we'll soon release more detailed guidance on how to use marketing assets in the form of FAQs, best practices, product announcements, etc.
Product Updates
This year wasn't just about hunkering down and waiting out the storm. We're continually working to improve the member and client experience. Even with changing priorities, adjustments to work spaces and other challenges, the products team has made great progress on several exciting upgrades.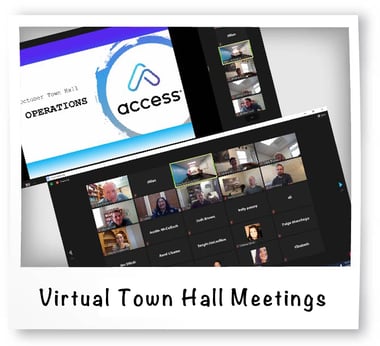 Website Upgrade
The products team is constantly finding creative ways to improve functionality of Access interfaces. After extensive research, development and testing, we released a major overhaul of the savings website in 2020.
In addition to a fresh look for the homepage, we added features like a map view of the discounts to compliment the tradition list view of search results. It works in tangent with smartphone GPS systems, and each pin on the map reveals details about the discount offer. Another feature that will help make saving money even more convenient is the new saved searches function.
New Mobile App Experience
The mobile app also got a hefty upgrade. Not only will it be easier to register and quicker to redeem, several new features will help it be much more suited to an on-the-go experience.
Intuitive mapping with color coded location pins will show the best offers based on the user's GPS location. They can even set preferences to receive push notifications when they get within proximity of a local deal. A few groups are already enjoying the sleeker layout, and the rest won't be far behind in early 2021.
Introducing: An Option for Cash Back Deals
The world of "cash back" isn't exactly new for Access, but we're working to take our expertise to entirely new levels in the weeks and months to come. It will be the perfect complement to the instant savings we've offered for 25 years.
We're always looking for new ways to add value. For now, certain clients are testing out cash back rewards on travel expenses with huge rewards potential as much as $50, $100 or even $150 per booking. In 2021, we'll continue make them more widely available and eventually add more categories. Cash back deals give our clients a new and compelling way to engage members and better yet, they come with the flexibility to set negotiable margins based on business goals.
The Power of Employee Engagement (and Perks)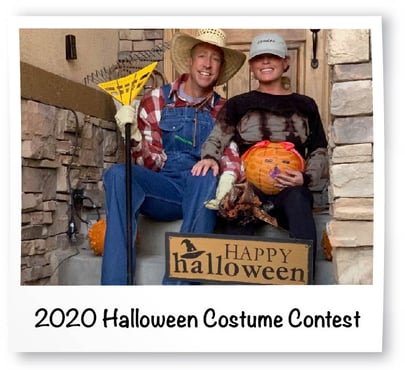 We're proud of the way Access employees have faced this challenging year, learned new skills and succeeded across distances.
Management has helped, ensuring everyone has the tools and support they need to complete their jobs in a different environment. Weekly positive thoughts from our COO kept our spirits up.
At Access, we know how much highly engaged employees can help a business thrive (even in a pandemic). This year, employee discounts and perks have been even more in demand because of widespread financial insecurity and anxiety. As a result, our employee discount program branch of the company, Access Perks, has been hard at work offering an affordable way to help employees stretch their paychecks.
And, of course, all Access employees enjoy the same discounts we share with others. During quarantine, we've flooded a dedicated Slack channel with our #savingsstories, and encouraged each other to keep saving.
Working Remote - And Still Workin' It
Since March, Access employees have been working remote. We feel lucky that our business model allows for business to continue (mostly) as usual. And while we miss the collaboration and camaraderie that comes with working in an office setting, we know that the new skills we've learned will continue to serve us well in the future.
Award-Winning Workplace
And we're happy to announce, we've even picked up a few workplace awards.
Utah Worksite Council's Healthy Worksite Platinum Award

"Top 100" national designation for Best and Brightest Companies to Work For

Best & Brightest in Wellness

Salt Lake Tribune's Top Workplaces 2020
Looking Forward to 2021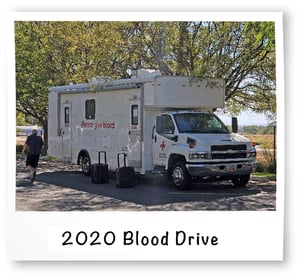 Through it all, we continue to thrive because of an amazing team of dedicated employees, smart leadership, engaged clients, generous merchants and all the others who keep this industry humming. We know the New Year won't bring instant reprieve at the stroke of midnight, but we look forward to the work it will take to be a part of the solution.
Armed with fresh direction and goals, we're heading into 2021 with renewed commitment to strengthening the core of our business and the relationships we rely on. The products started in 2020 will launch early 2021, so look for coming announcements.
If you're reading this, you are part of the community and our success. Thanks for joining us on this journey!
Happy Holidays (and Happy Saving!)
Topics: Employee Discount Programs, Merchant Discount Network, Discount Programs, Member Benefits, Access Development, member engagement, customer loyalty, best places to work
For over a decade, Kendra Lusty has been a writer for Access Development, and currently focuses her research and writing on topics related to loyalty and engagement.